Flow For Schools
Bees are wonderful (tiny) teachers – learning about them is an incredible way for students to deepen their curiosity about the natural world and spark a lifelong respect for creatures big and small.
Bringing the world of bees into the classroom also offers a fun, interactive approach to learning across a range of diverse areas such as biology, agriculture, community connections, innovation, product design and more.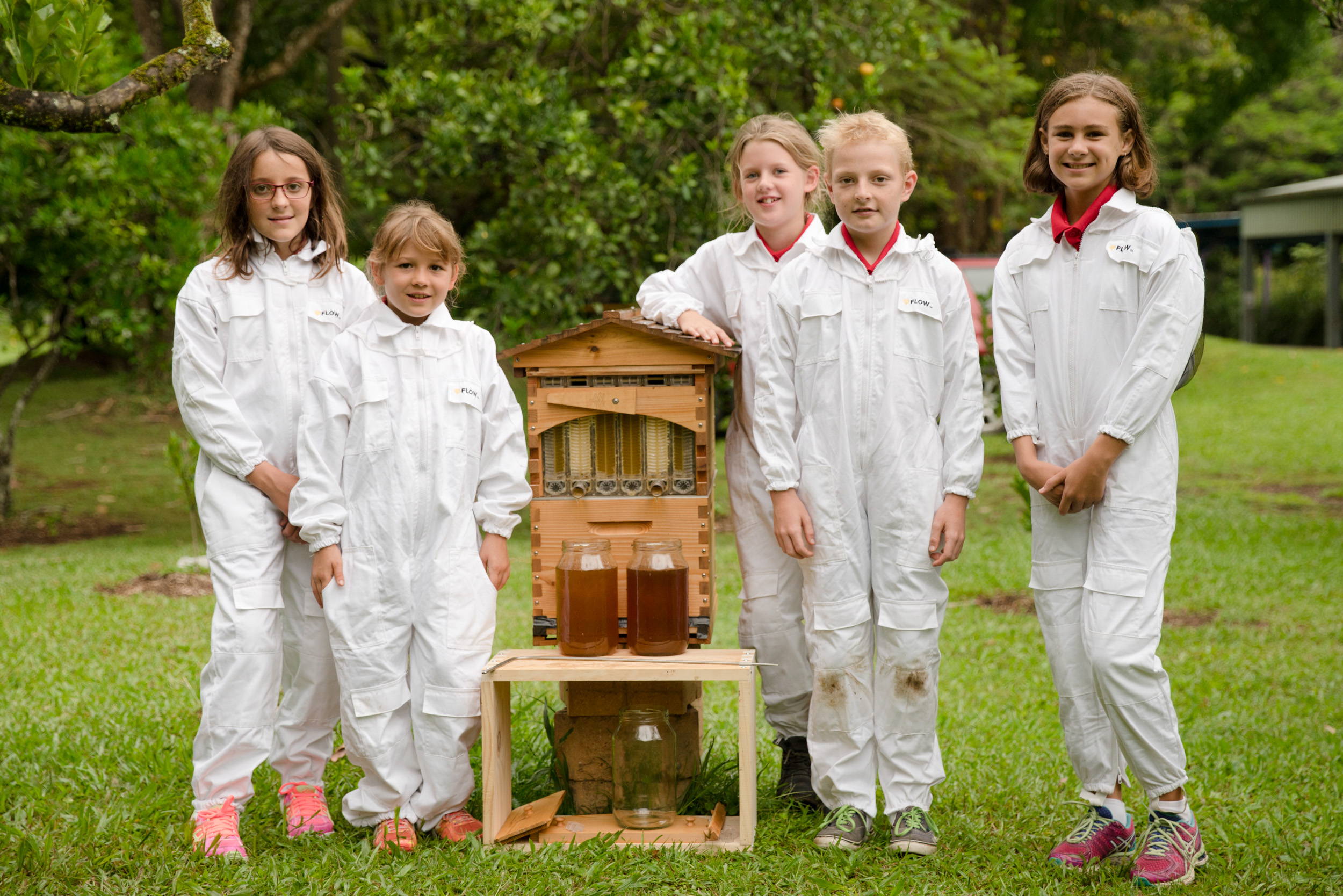 Keen to get your school involved with bees?
To help schools introduce the world of bees to their students, we're pleased to offer a generous discount on Flow Hives, beekeeping suits and smokers to educational institutions.
We also provide a special rate for teachers wishing to use our expert-led online beekeeping course, TheBeekeeper.org, in the classroom.
Contact us for more information and to access your special Flow for Schools discount.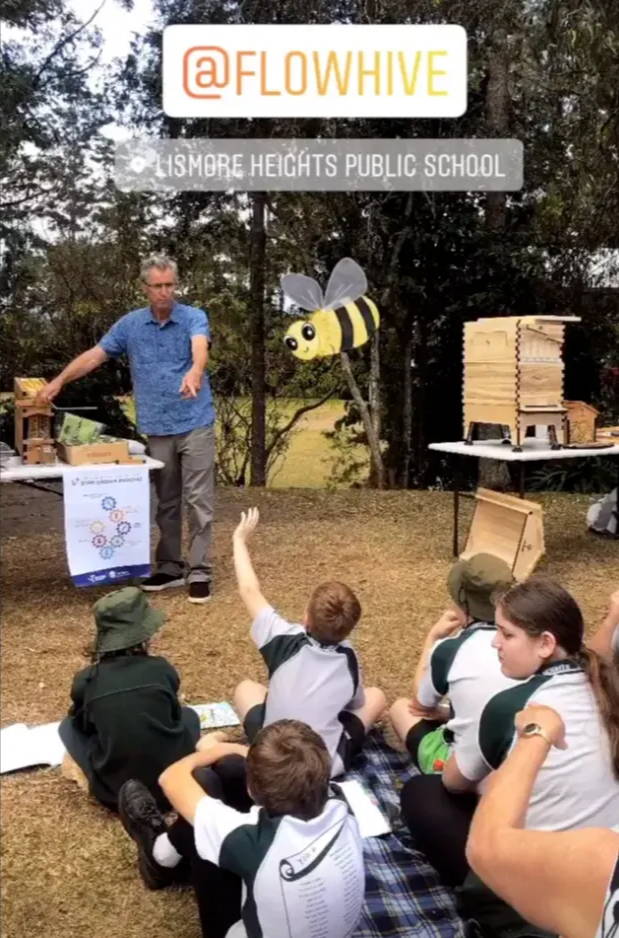 ---
Free teaching resources
We've compiled a trove of free educational resources about bees and beekeeping for your classroom.
Short film series
This video series features Flow Hive co-inventors Stuart and Cedar Anderson, and was created as part of the Digital STEM Educational Resource Project funded by the NSW Department of Education Regional Industry Education Partnership (RIEP) program.
The four short films below demonstrate just a few of the creative ways STEM can be applied in the real world to address a host of 21st century opportunities and challenges.
Educational slides
An educational PowerPoint presentation structured for classroom learning. Content covers the invention of the Flow Hive, how to assemble and use a Flow Hive, and beginner beekeeping basics. Suitable for a high school audience.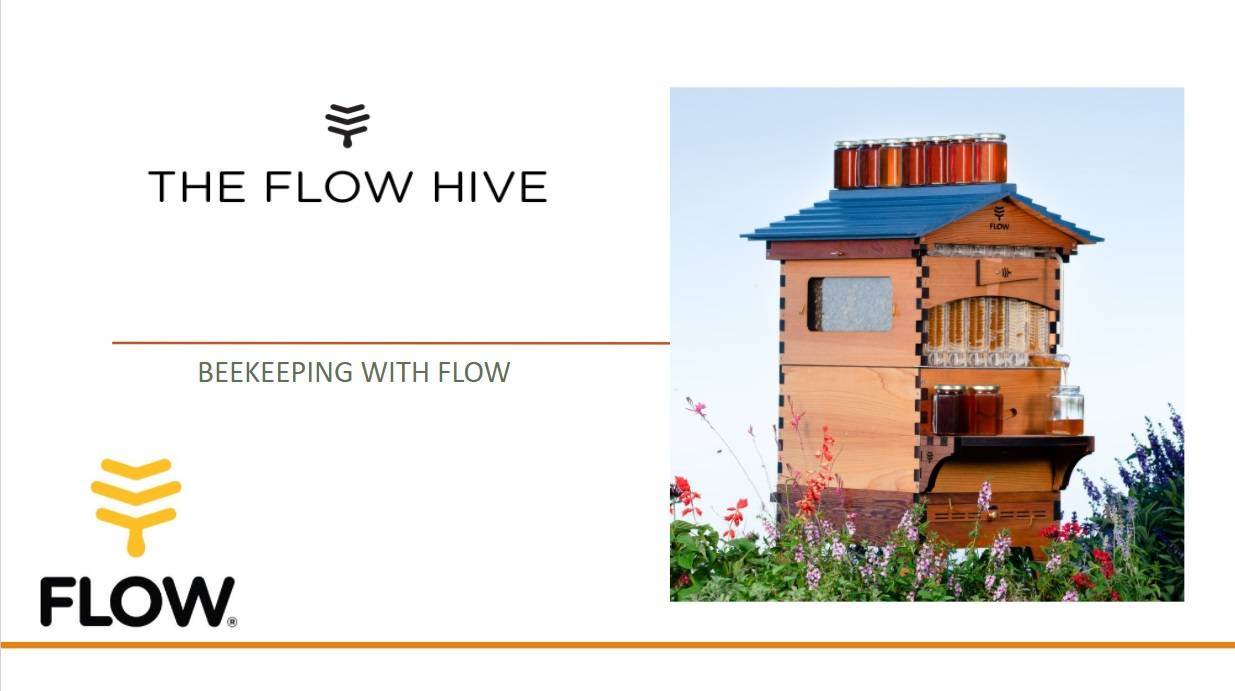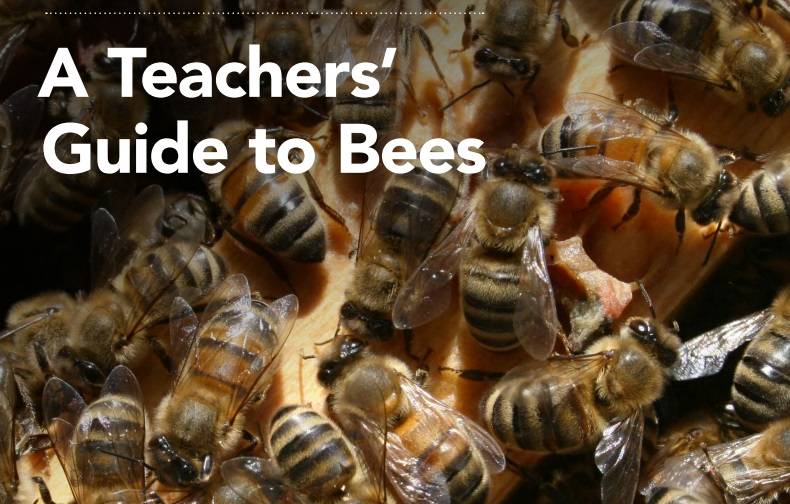 Essentials for teachers
This comprehensive guide, produced by not-for-profit organisation Wheen Bee Foundation, supports teachers to make informed decisions to ensure:
- Children's safety around bees
- Bees' health and wellbeing
- Compliance with school, local council and state legislation requirements.
---
Thinking about getting started with a Flow Hive at your school? Here are a few common questions:
Do we need a license to keep bees?
The need to obtain a license to keep bees will depend on the regulations in your local area.
We recommend you check with your local primary industries and agriculture authorities, or link up with your nearest beekeepers' association to find out what is required in your jurisdiction before you set up a new hive.
It's a good idea to check in with your local council because some local authorities have banned beekeeping in built-up areas, and others can sting you with a hefty fine if you have not registered your hive when required to do so.
To be sure you are doing your part to maintain the health and wellbeing of your colony and others in your region, it's best to research the local rules and regulations so you are well prepared.
Where do we get bees for our school?
Where should we locate the school's hive?
It is important to consider the location of your new beehive prior to installing your bees. You can't easily move a beehive around your school once it is installed.
Bees have highly developed navigational skills which are extremely sensitive to location. If the hive is moved only a small distance, they become confused and will return to the original site.
There are three important things to consider when selecting a site for your new hive – your bees, your neighbours and yourself (and the children).
The location of your beehive will affect the overall strength of your colony. Choose a sheltered position. In cool climates look for a dry sunny position. In hot climates, the hive will benefit from some shade, particularly in summer. Face the hive entrance away from the prevailing winds. Ideally, face the entrance in a southerly direction if you're in the northern hemisphere and northerly direction for the southern hemisphere.
Check out this Flow-sponsored safety pamphlet for an introduction to safety considerations to keep in mind when keeping bees.
How much space do we need for the hive?
Flow Hives are kept in a variety of locations – from small urban areas such as balconies, rooftops and suburban backyards to large rural properties.
The Flow Hive has made backyard beekeeping so much easier as you no longer need extra room and equipment to harvest your honey.
When determining if you can fit a hive in your school's location, you need to consider giving your bees a clear space at the front of the hive to enter and exit and you will need enough room to access the back of the hive for harvesting.
It's important to check with your local council's regulations on urban beekeeping and consider proximity to neighbours when locating your hive. If they are very close and you think they might have some concerns, it's worth talking to them first to see how your decision to keep bees is likely to be received. The offer of an occasional jar of delicious local honey might sweeten them up!
Do we need safety equipment with a Flow Hive?
Flow Hive technology drastically reduces the chance of being stung during harvest, however, beekeepers using the Flow system will still need to perform routine hive inspections to check for pests and diseases and to ensure their hive is healthy.
When opening a hive it is important to take the usual safety precautions, including using a smoker and a quality beekeeper suit.
Check out this Flow sponsored safety pamphlet covering common beekeeping safety risks and first aid responses.
Flow technology eliminates almost all of the work associated with the honey extraction process, allowing more time to attend to the other more interesting aspects of being a beekeeper.