Welcome to autumn
The beekeeping season is winding down, but there's still plenty to do
Welcome to autumn
The beekeeping season is winding down, but there's still plenty to do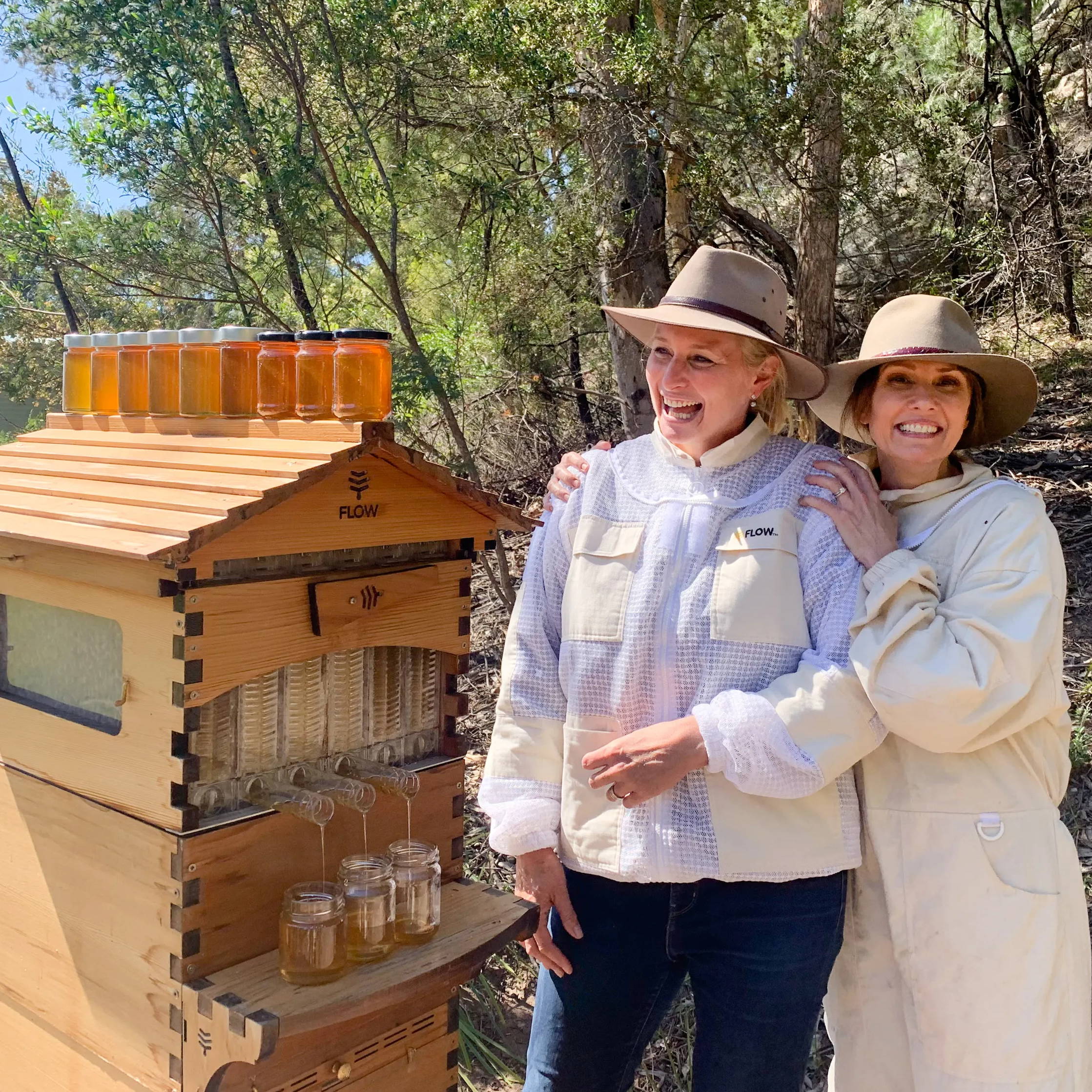 Shorter days means less bee activity
With summer behind us, the days are gradually getting shorter, and with the change in season so too do we change over to another page in the beekeeping calendar.
Want to get started now but feel like you've missed the season?
Don't worry – there's still plenty you can do!
It's never too early to get your hive assembled & treated, to learn as much as you can and to start planting your pollinator garden!
Looking for the best way to start your beekeeping journey?
Our Starter Bundle is perfect for anyone who is setting up a Flow Hive for the first time, as it comes with everything you need, including essential safety gear PLUS an incredible saving.
Featuring our best-selling Flow Hive, an mesh beekeeper's suit, stainless steel smoker, goatskin gloves, a J-Hive tool and a Flow Veil.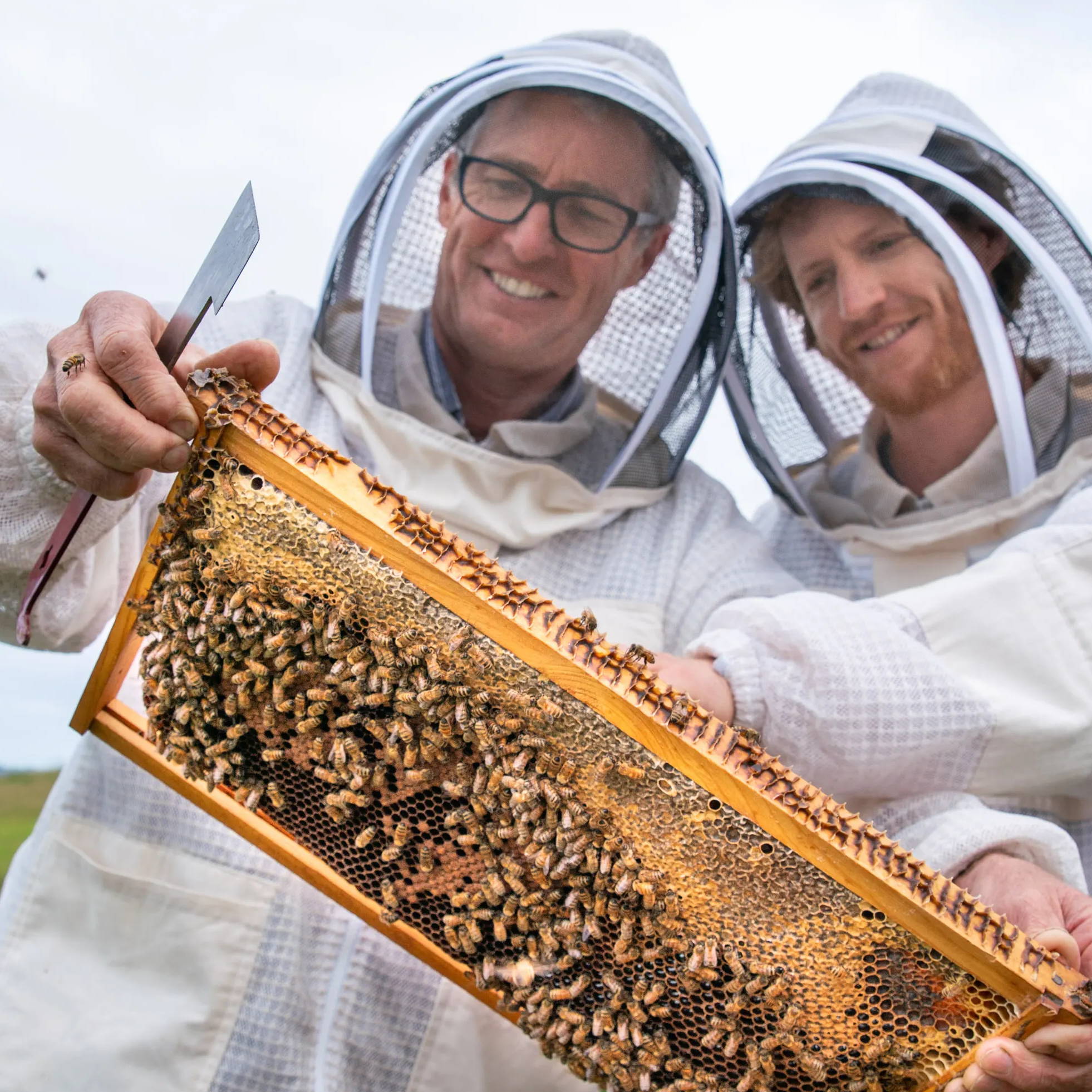 Get in touch with your local club
Depending on your location, there may be late season swarms or splits available – contact your local bee supplier or beekeeping club to check.
If they're all out, be first on the list for next season.
You may even find a local beekeeper who will share a late season hive split with you.
Why people love their Flow Hive
Daisy and Cameron have recently discovered the joy of beekeeping. Hear how the bees enrich their lives and their garden. As part of a new generation of beekeepers, their Flow Hive has allowed them to embark on their beekeeping journey without the need for harvesting equipment.
"Regardless of the honey, just having them here and that they're happy is beneficial for us. It's good for the garden and the vegetables we grow."
Think it's too late to start?
If the timing isn't right for you to introduce your bees, there are many steps you can take before next spring to set you on your way to becoming a beekeeper...
Keen on starting but feeling nervous?
Don't worry – Flow will be here to help you every step of the way. We have plenty of online resources to help you gain confidence.
Here's some tips to find the best help for your learning style...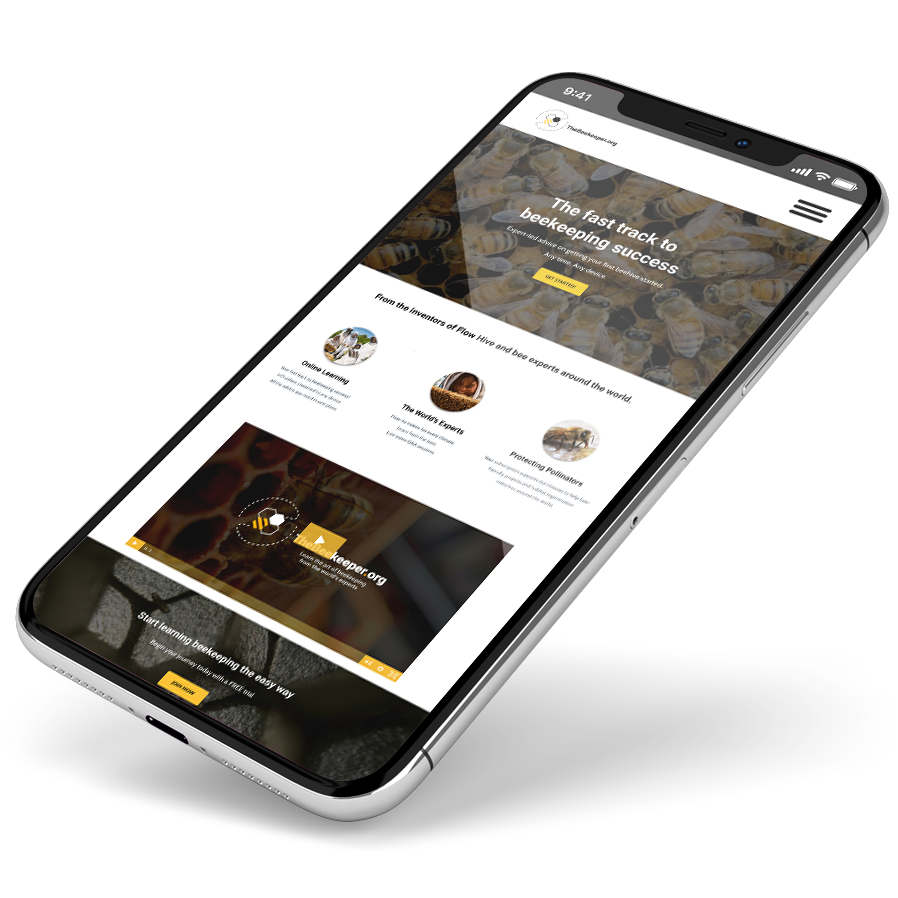 Online beginner beekeeping course
Fast-track your learning easily and enjoyably at TheBeekeeper.org. Learn in your own time with high-quality, expert-lead video lessons explaining what you need to know in order to feel confident looking after your bees.
Bee mentorship
There's nothing quite like experiential hands-on learning. Connecting with a beekeeping mentor is a great way to get started.
The Flow Forum is also a fabulous place to connect with beekeepers around the world. Read through threads dedicated to beekeeping topics, and have your questions answered by experienced beekeepers!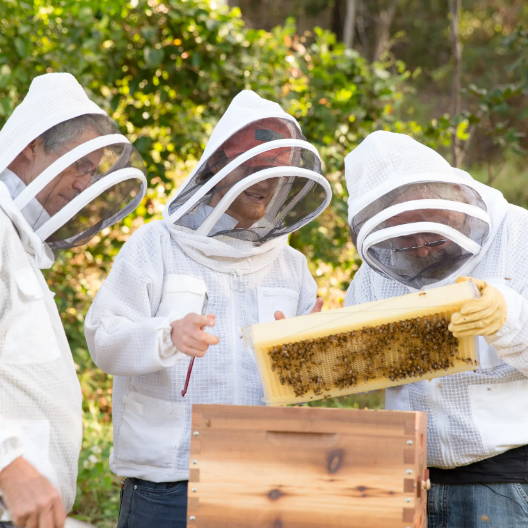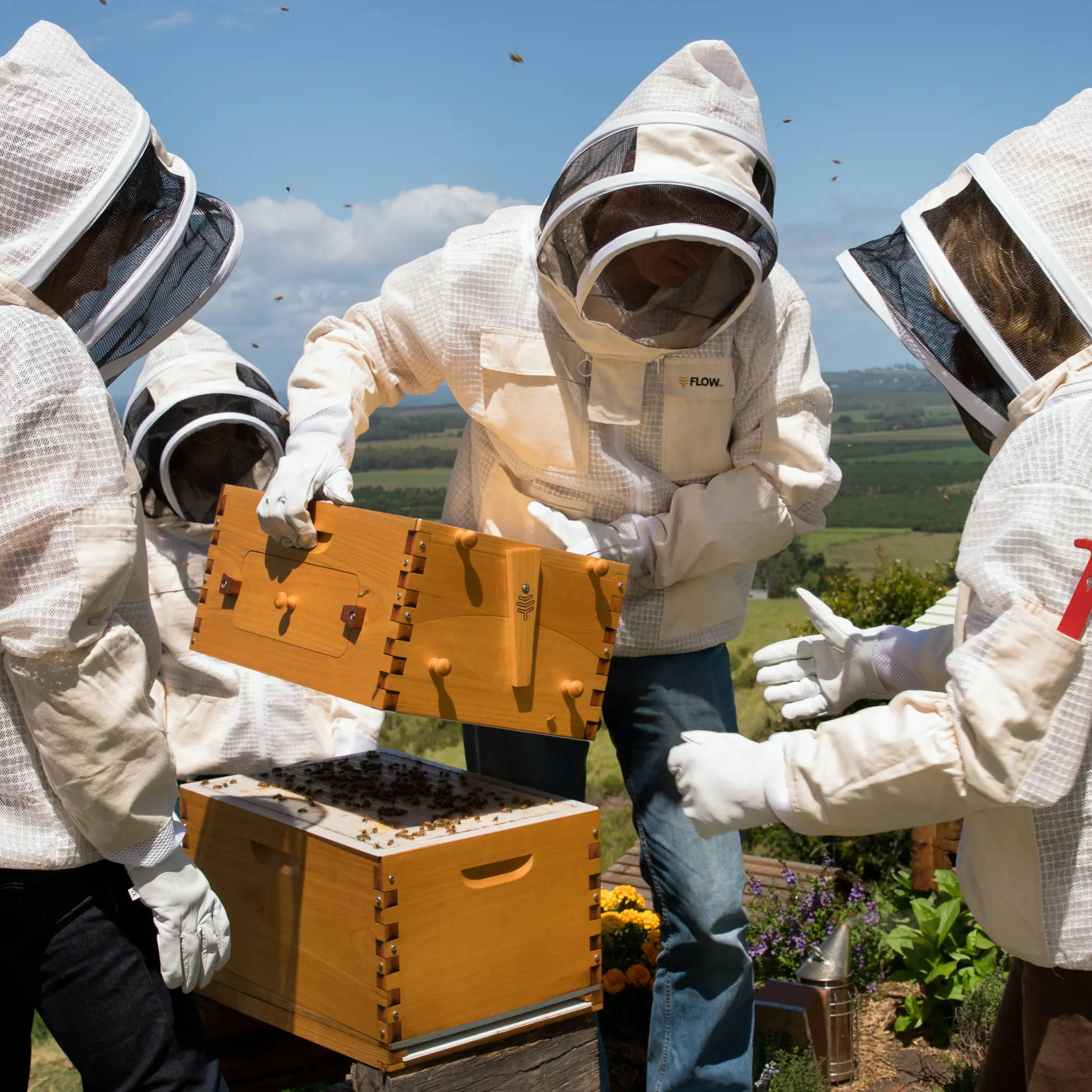 Like learning in a group?
You may like to join your local beekeeping club – a great way to meet fellow beekeepers, with knowledge on how to keep your bees happy and healthy most relevant to your local area.
Dave's beginner beekeeping story
Meet Dave and Marina, who keep their Flow Hive on their Washington D.C. rooftop.
"One of the coolest things I've ever done in my life was pull out the first frame, crawling with bees. And I just thought, why didn't I do this 20 years ago?
So just do it! Learn about the regulations in your area, find someone who can answer your questions. Read a lot, but don't be intimated.
Because it's guaranteed one of the coolest things you'll ever, ever do."
Autumn Beekeeping Tasklist
How do I protect my hive?
Assemble and paint your hive (you'll have time to get creative!)
Your hive will need protection from the elements – we recommend painting Araucaria or staining Cedar, while leaving the inside fresh and natural for the bees.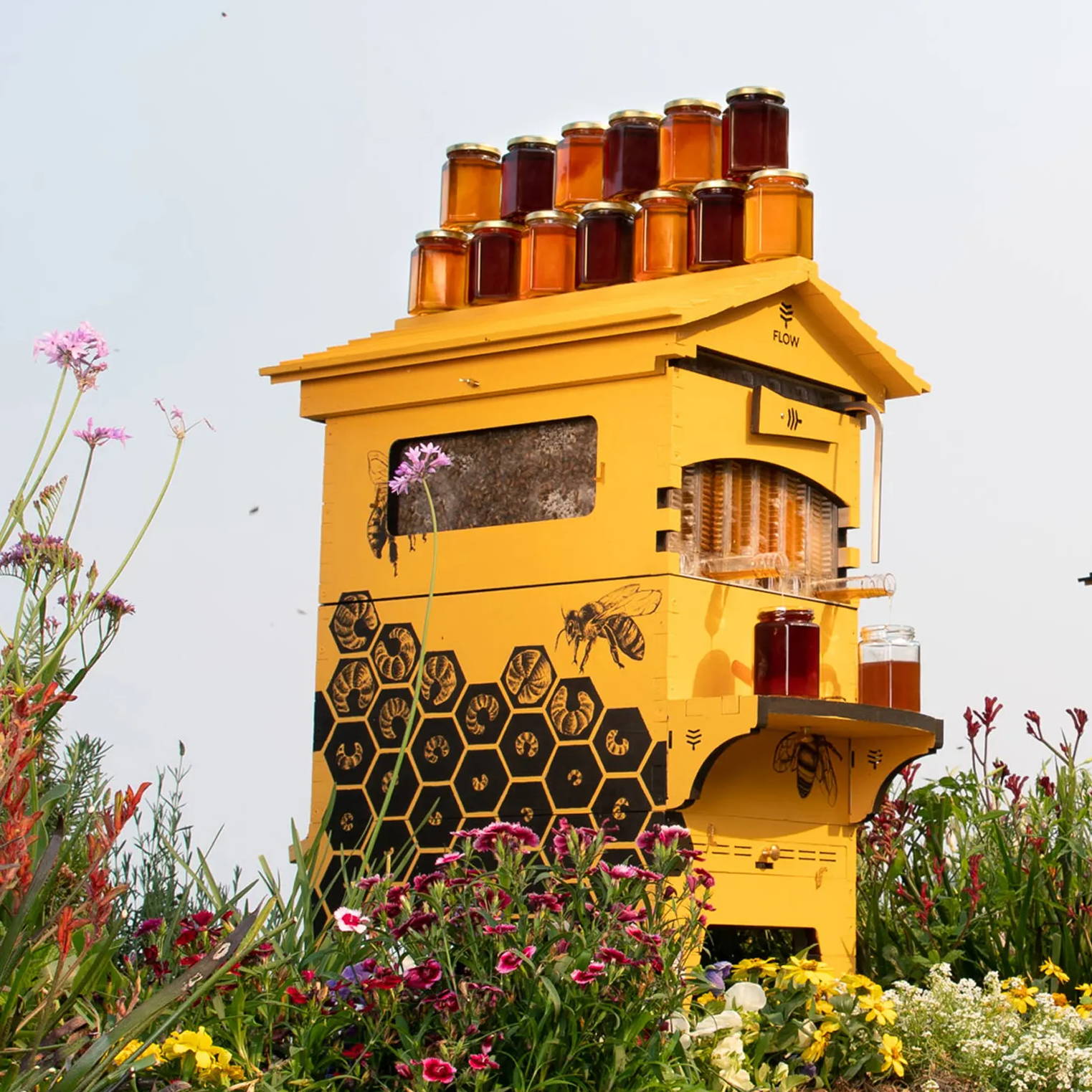 Choose a perfect location
Flow Hives are kept in a variety of locations – from small urban areas such as balconies, rooftops and suburban backyards to large rural properties.
It's important to check with your local council's regulations on urban beekeeping and consider proximity to neighbours when locating your hive. If they are very close and you think they might have some concerns, it's worth talking to them first to see how your decision to keep bees is likely to be received. The offer of an occasional jar of delicious local honey might sweeten them up!
Register as a beekeeper
Depending on your location, there will be different regulations on beekeeping in your area, and you will need to register with your local DPI.
It's a perfect time to find out what you need to do. Our Community Forum is a great place to connect with other beekeepers and get pointed in the right direction.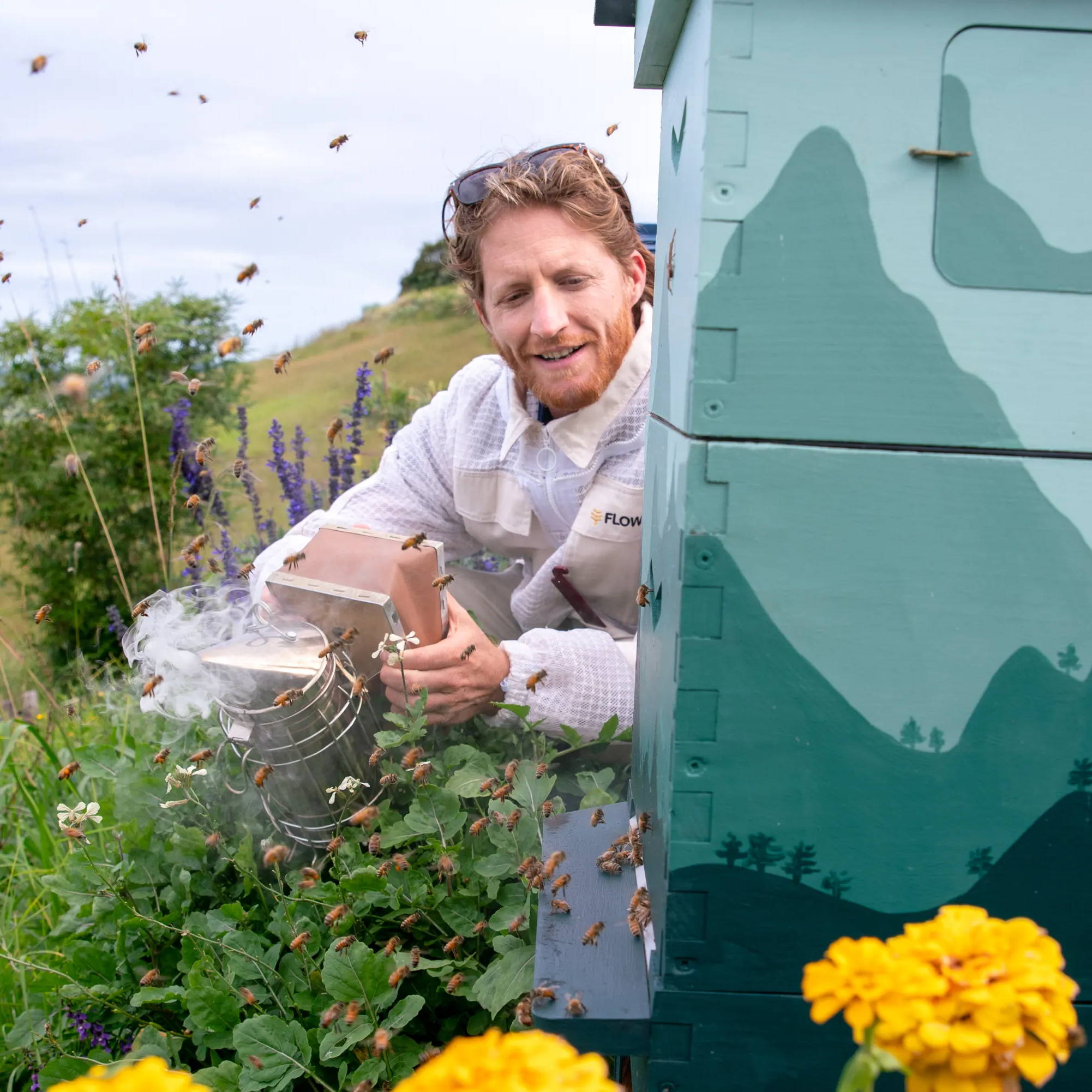 Start collecting jars for your first harvest
Look for some really nice containers to store your first batch of liquid gold!

Each Flow Frame holds approximately 3 kg (6.5 lb) of unprocessed honey, this can increase if the bees really build each frame out. Bee prepared with plenty of jars for next year's harvest!
Start your pollinator garden
When selecting your garden blooms, make sure to include some local native plants in a variety of different colours.
Bees, like humans, enjoy diversity. Include flowers of different sizes and shapes and plant in clumps to make foraging a breeze.
Find plants that bloom at different times of the year. Support a range of different pollinators throughout the different seasons. Trees and shrubs produce much higher quantities of pollen and nectar, however, smaller plants produce forage more regularly – it's great to have a selection of both.
Want an Autumn Starter Bundle?
Our Flow Hive Starter Bundle has everything you need to get started, plus a great saving.