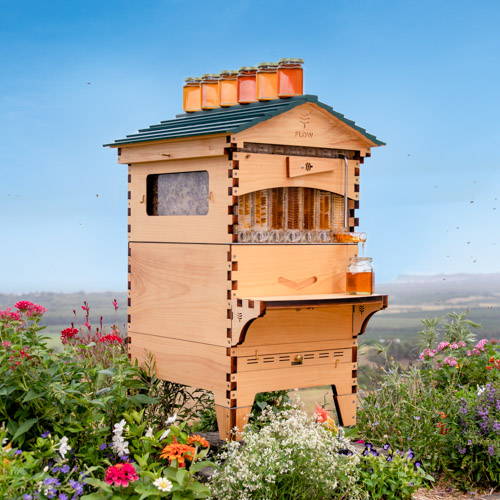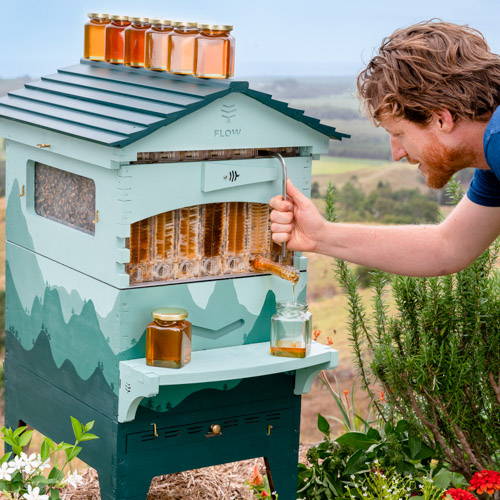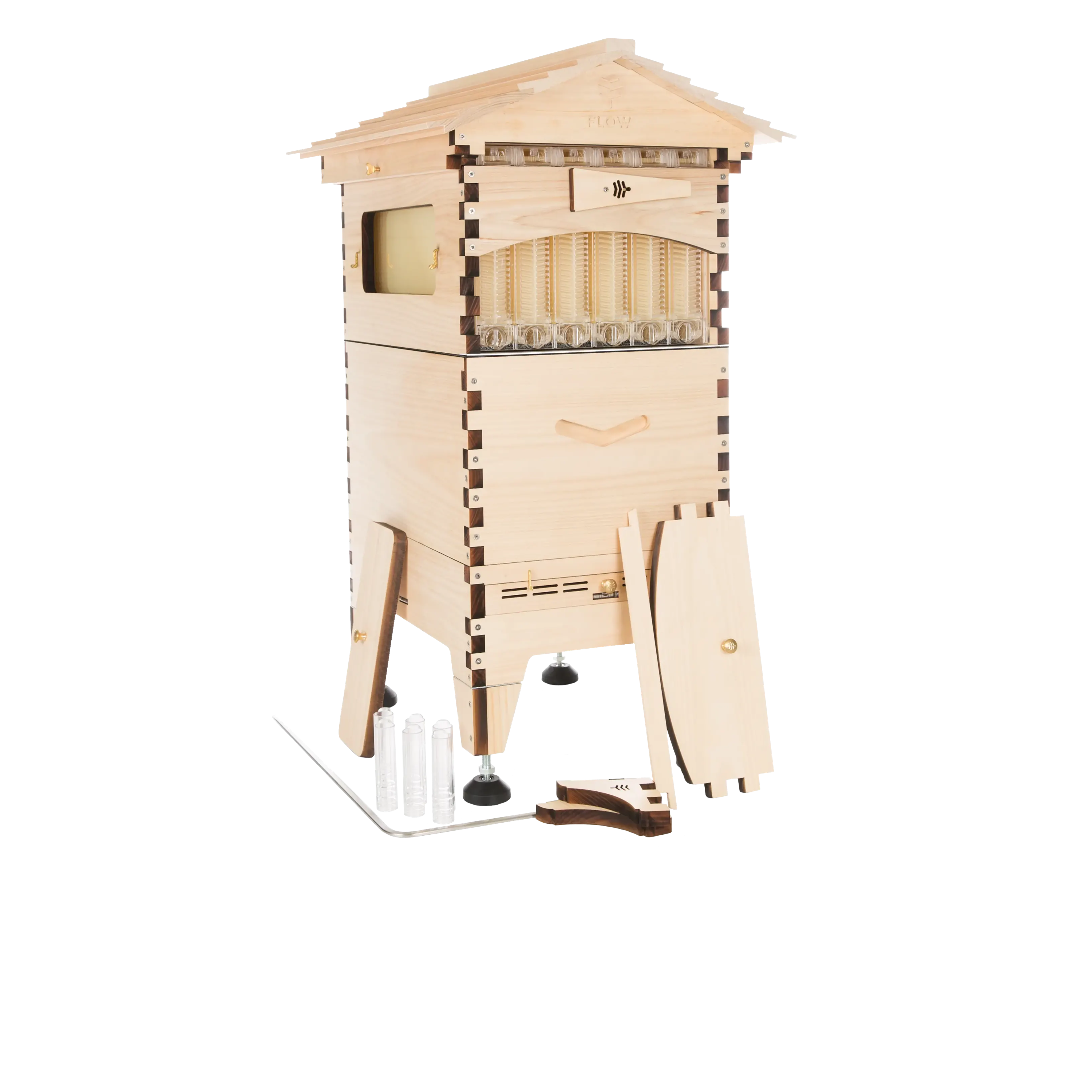 FLOW HIVE 2
6 Frame & Adjustable Hive Stand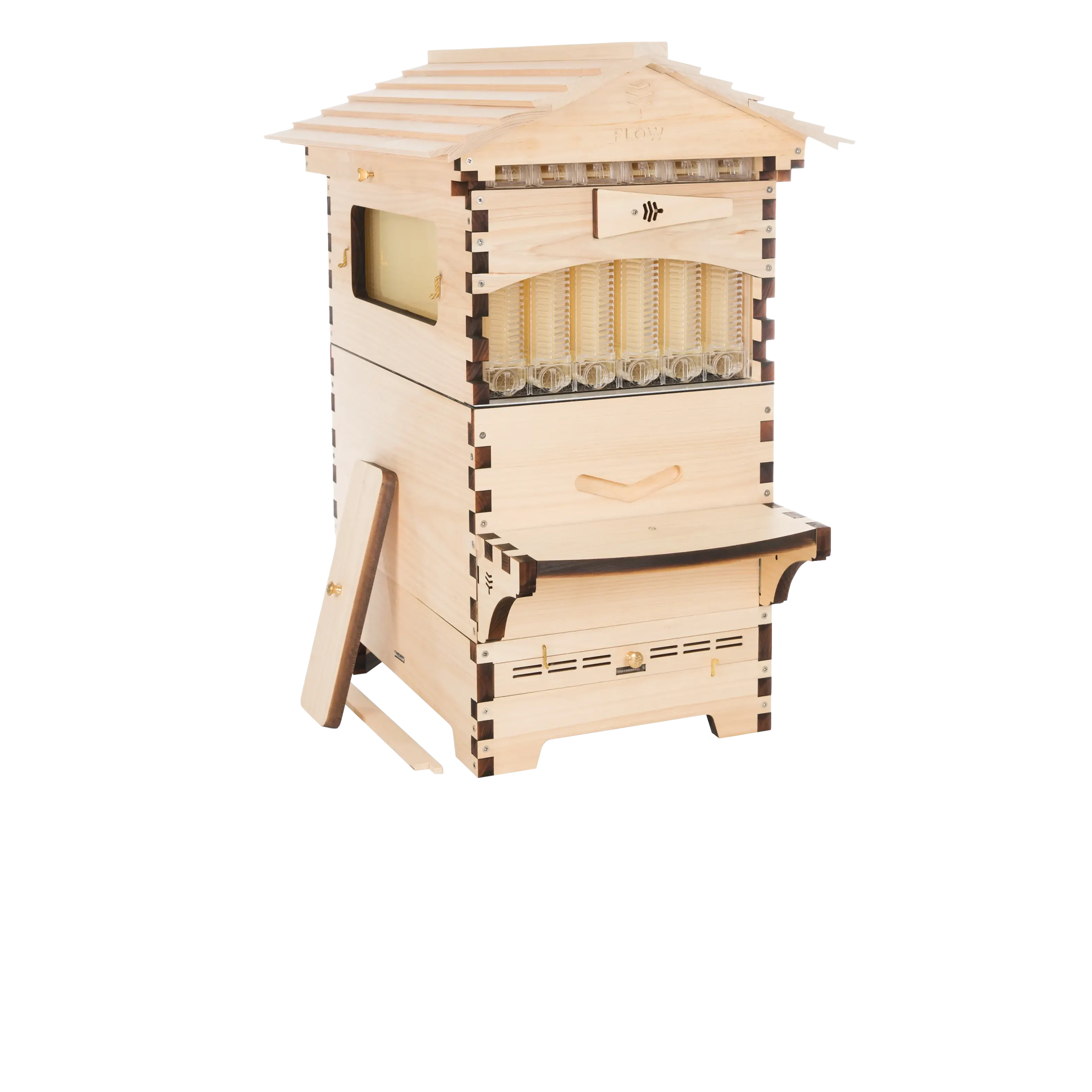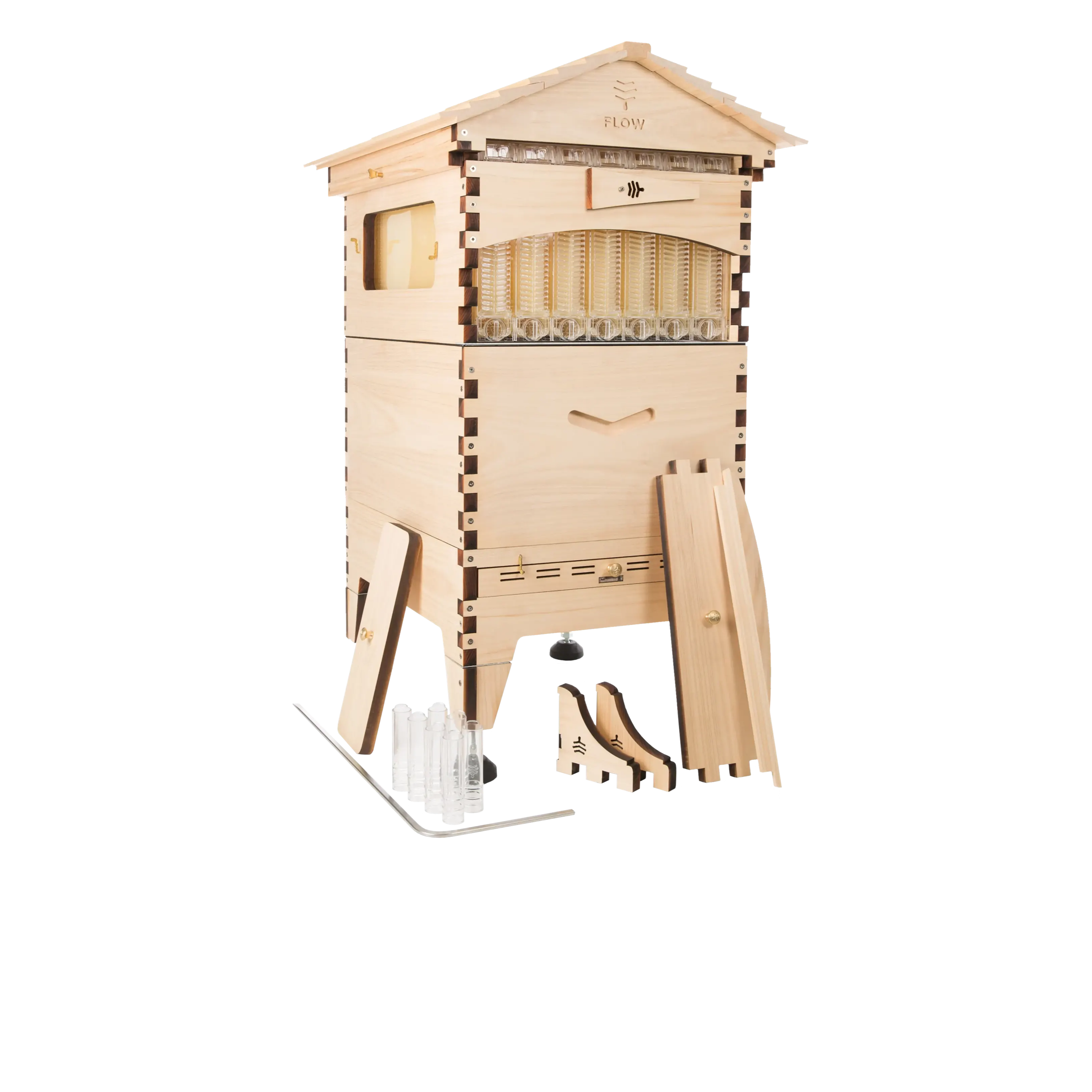 FLOW HIVE 2
7 Frame & Adjustable Hive Stand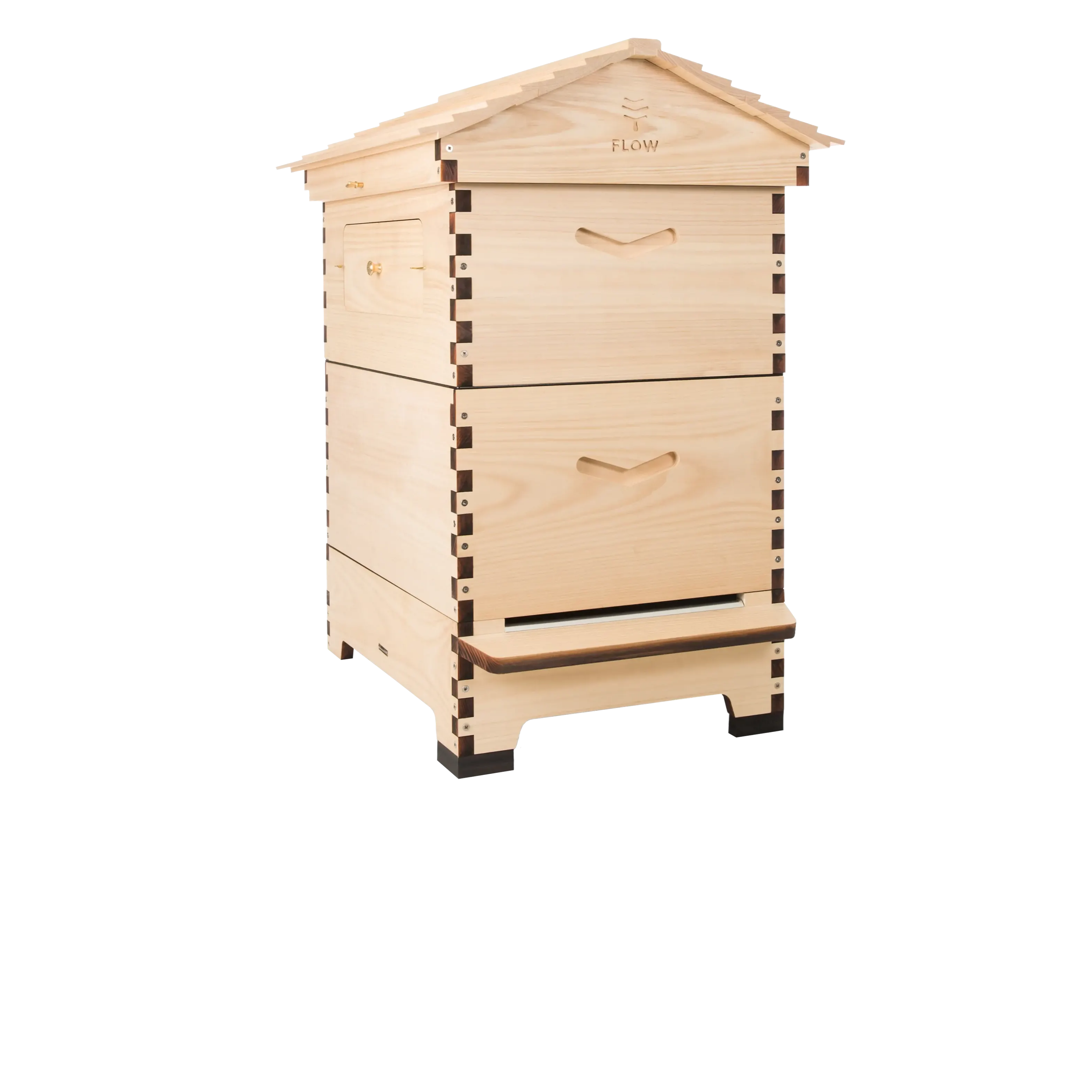 Our best-selling hive crafted from Australian Araucaria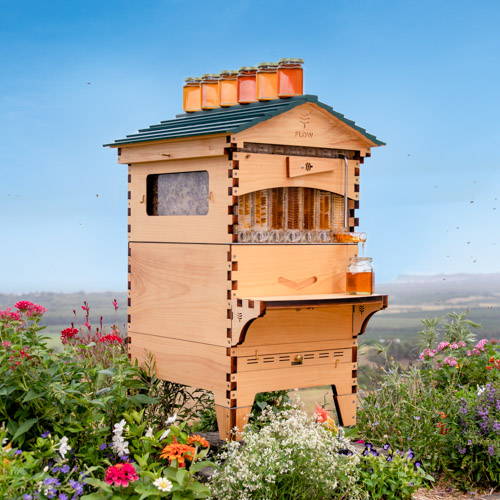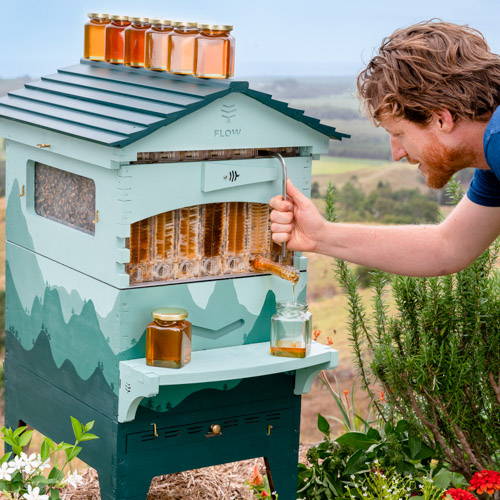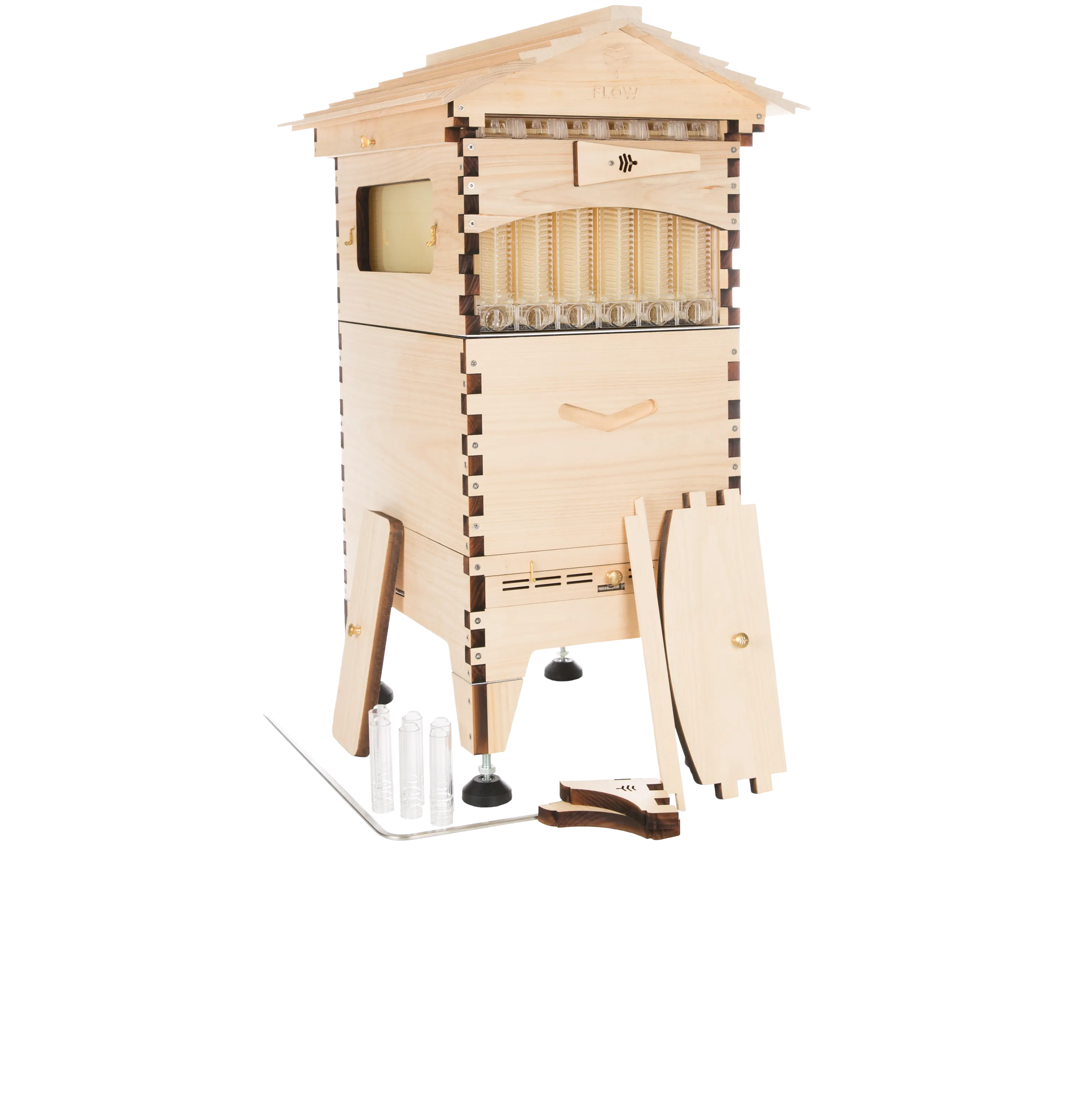 FLOWHIVE 2
Adjustable hive stand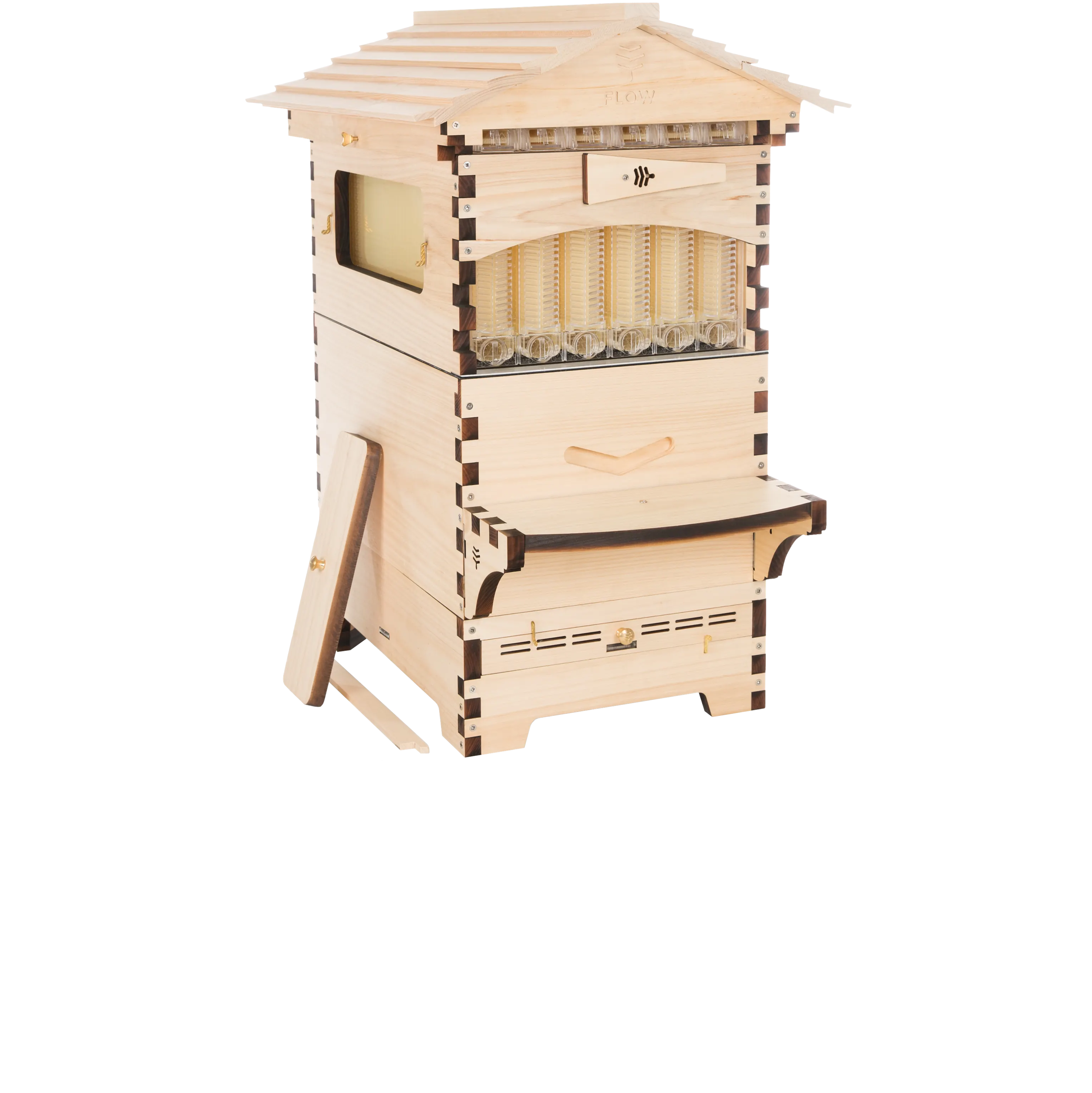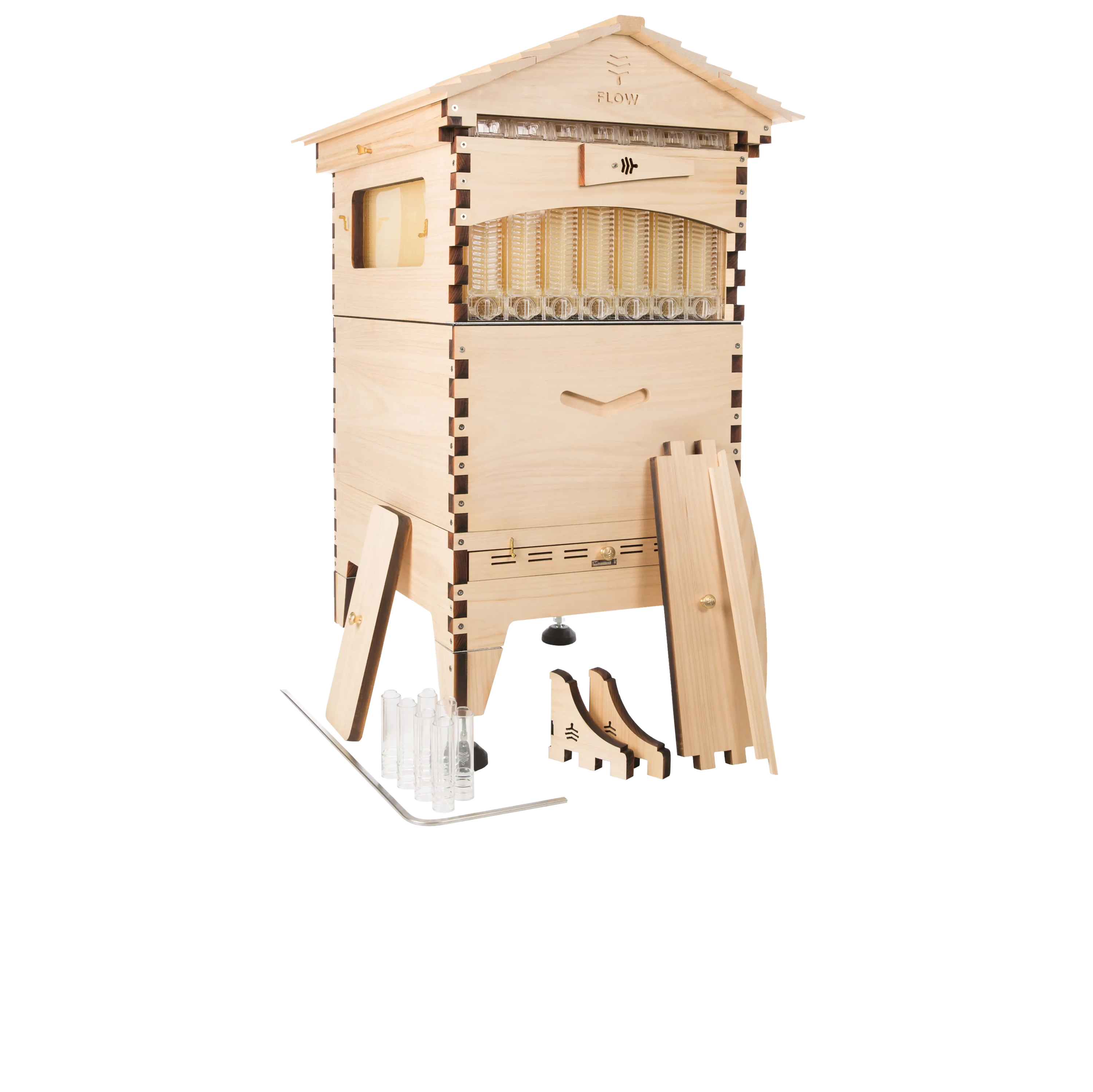 FLOWHIVE 2
7 Frame with Hive Stand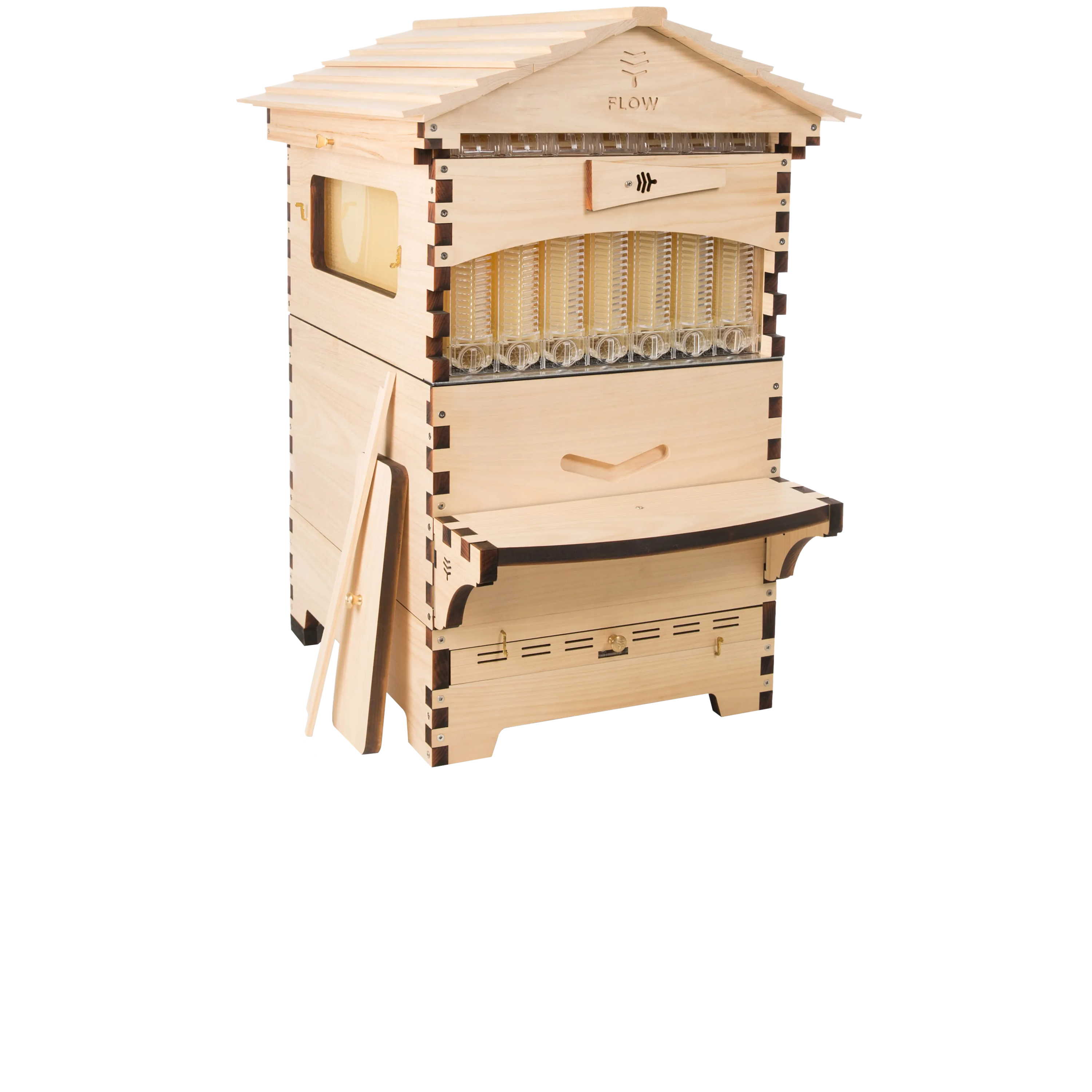 FLOWHIVE 2
7 Frame no Hive Stand

Harvest up to 21 kgs of honey when super is full
Flow® harvesting
technology


Sustainably made
in Australia
Our bestselling Flow Hive 2 manufactured in Australian Araucaria – Australian owned, grown, designed and manufactured.
With must-have features, including a pest management system, optional hive stand, brass hardware, and a Flow harvesting shelf kit, this elegant beehive is perfect for beginners or experienced beekeepers
The Flow Hive 2 includes two observation windows in the specially modified Flow Super, a unique base with ventilation control and inbuilt multipurpose tray plus our distinctive gabled roof.
As an optional extra, there is an adjustable hive stand to enable the beehive to be freestanding at your perfect location, even on uneven surfaces.

"This has all come about because of our love for the bees and an acknowledgement of how important they are, not only to the food we eat, but to all life on Earth."
- Stuart Anderson

"If we look after the bees, they'll look after us. And the honey really is an amazing bonus."
- Cedar Anderson
Included with the purchase of any Flow Hive is our Bee Supported package— phone support, Live Q&A streams weekly, prioritised email and live chat.
In addition, our online course contains all the beekeeping knowledge you need to make you a confident, knowledgeable beekeeper.
CARE GUIDE
(Safety and care/maintenance guide)
Incredible tasting honey
With Flow's patented technology you can harvest from individual frames directly into your jar. Without the blending of conventional harvesting, you can experience the seasonal variations in colour, flavour, and bouquet.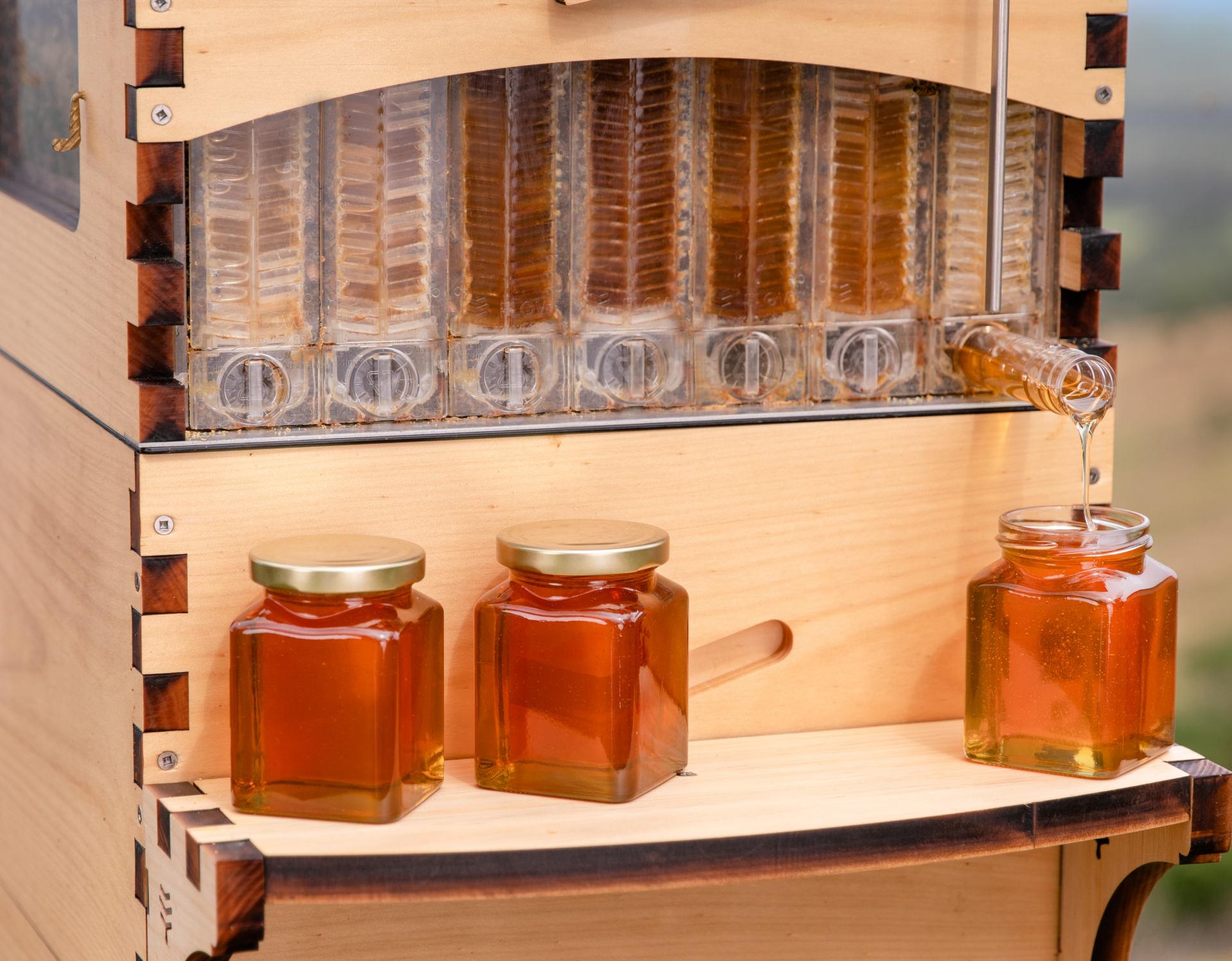 Adjustable Hive Stand
This handy feature enables you to control the height and level of your hive perfectly, even on uneven ground, ensuring the ultimate slope for honey harvesting.
Keep your hive dry and off the ground, preventing ground dwelling pests from gaining easy access.
New Multifunctional Tray
Made from 100% recycled polypropylene, the new look tray is sustainably produced, and much more sturdy & durable. Perfect for pest management it's easily accessed for hive observations and provides a safe space for applying pest treatments.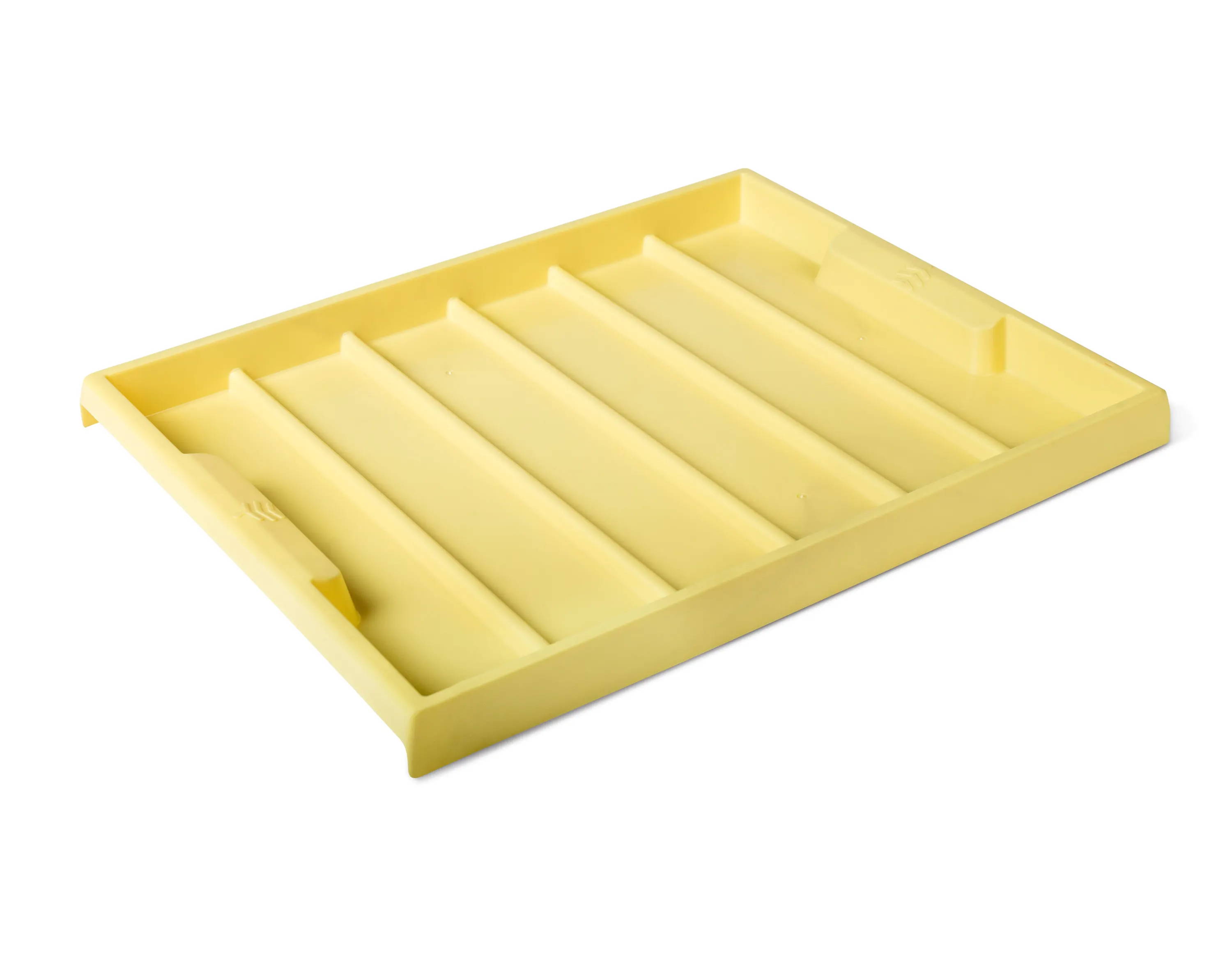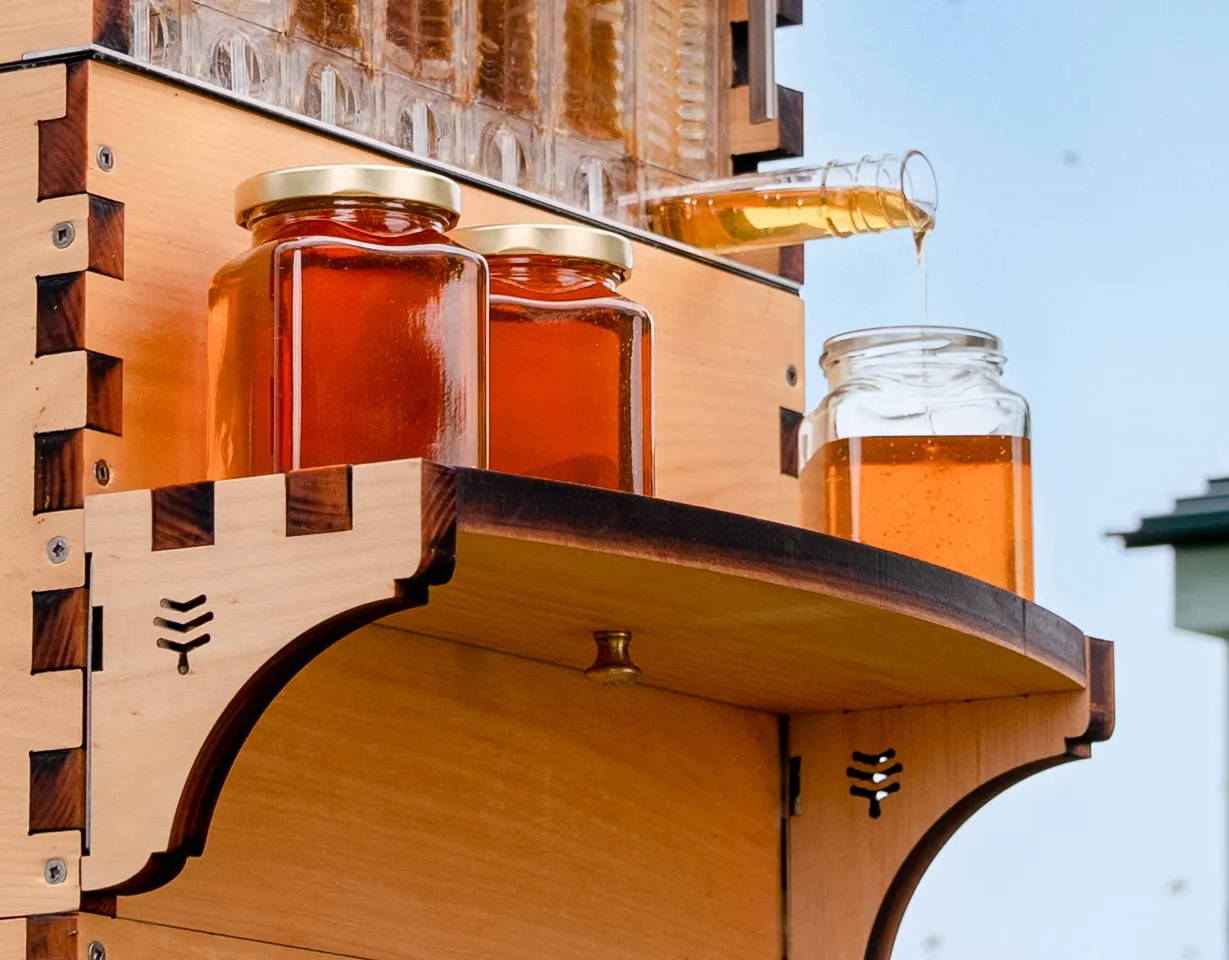 Harvesting Shelf
A height adjustable harvesting shelf to make collecting your honey even easier than before.
Australian made
Manufactured in-house, using precision laser cutting, allowing us to focus on quality control and ensure the highest levels of sustainability throughout the process.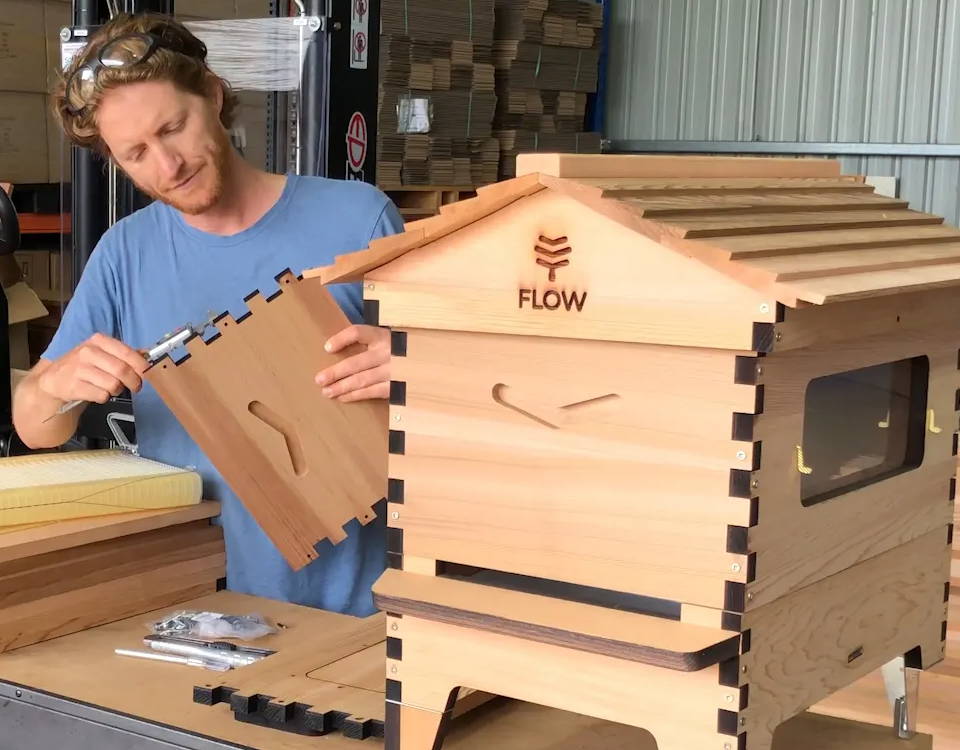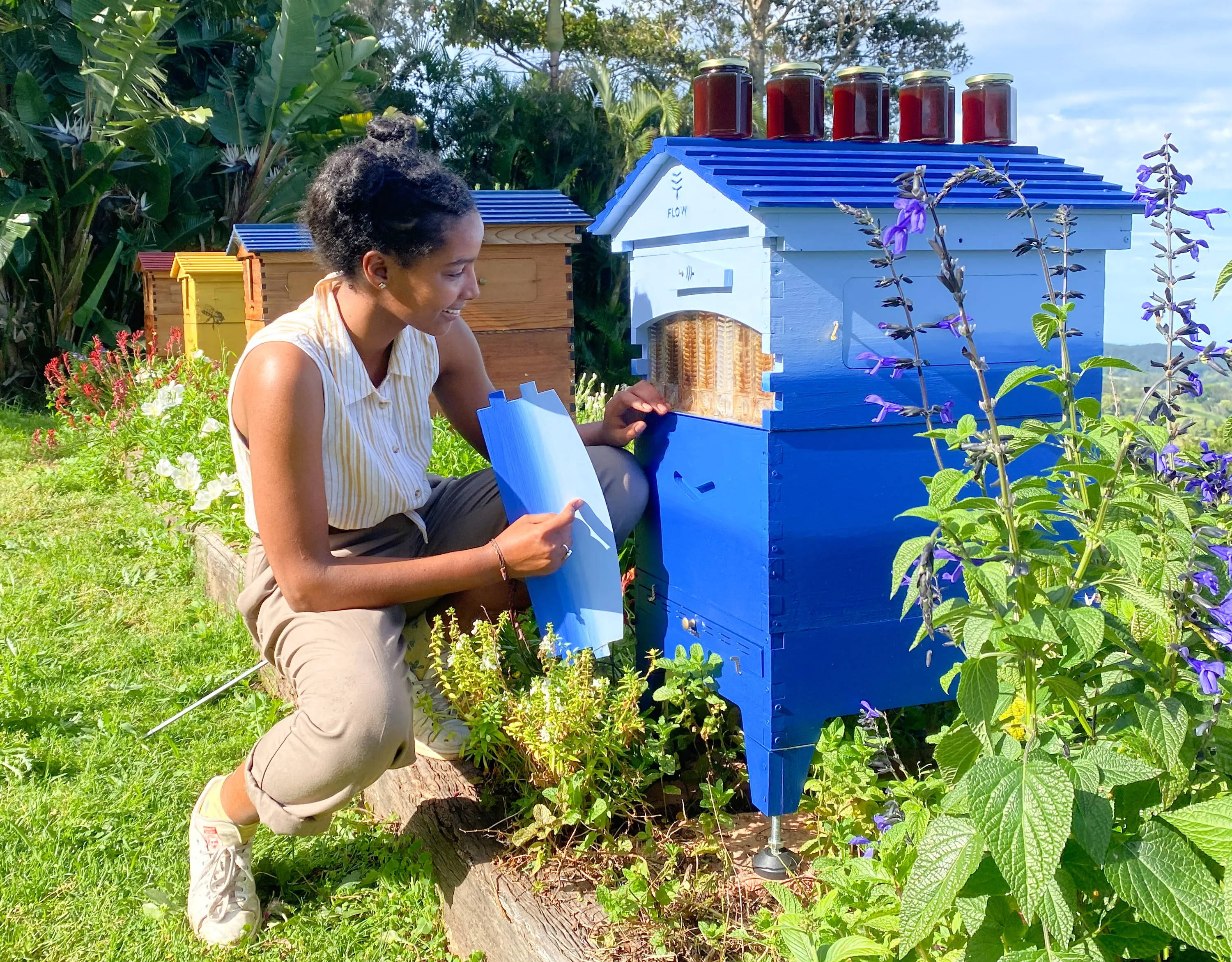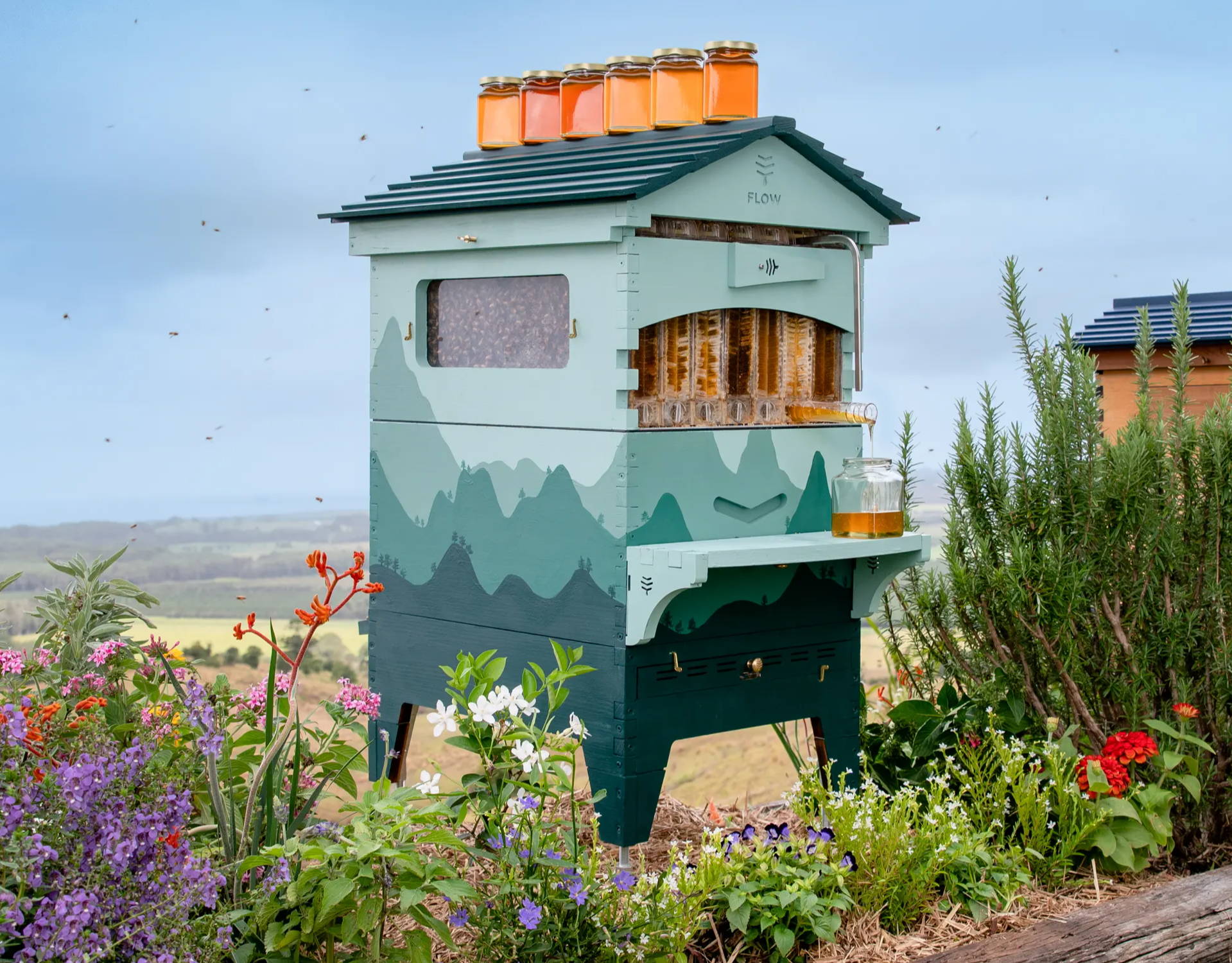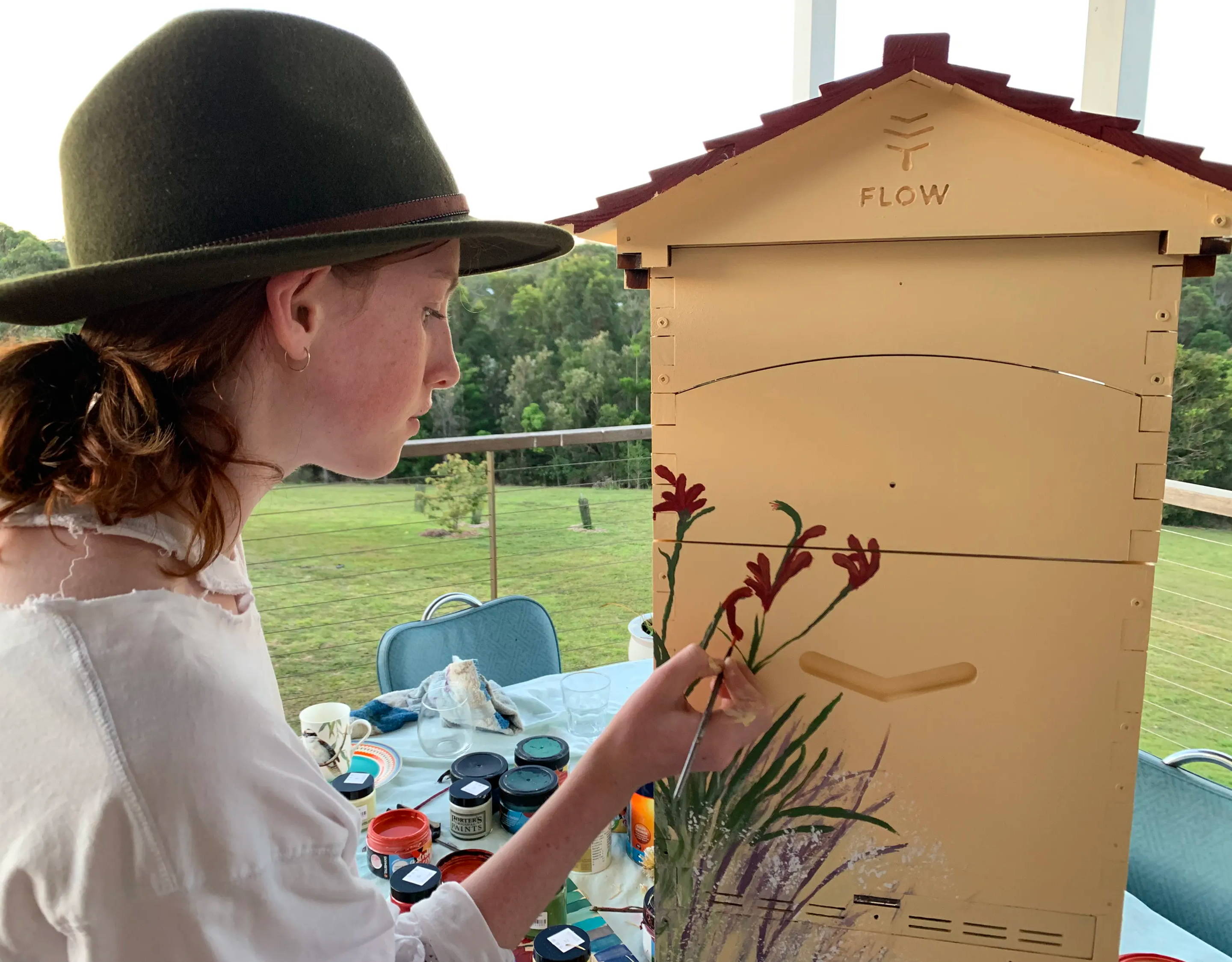 Paint it your way
Crafted from sustainably harvested Australian Araucaria, a native cabinet timber highly regarded for its stability & durability. Apply two coats of exterior house paint to ensure a lifetime outdoors. Get creative!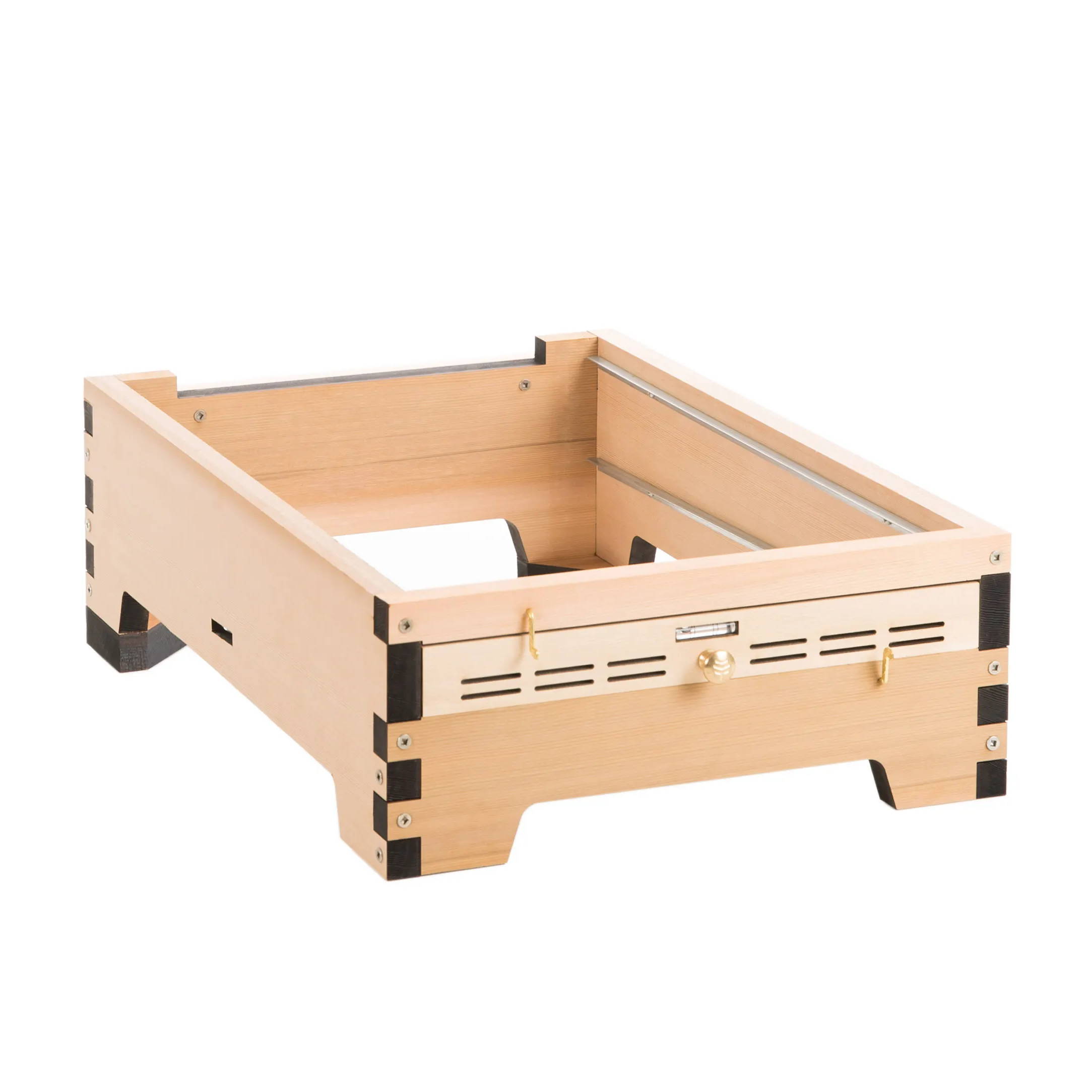 Flow Hive 2 Base w/ levels, ventilation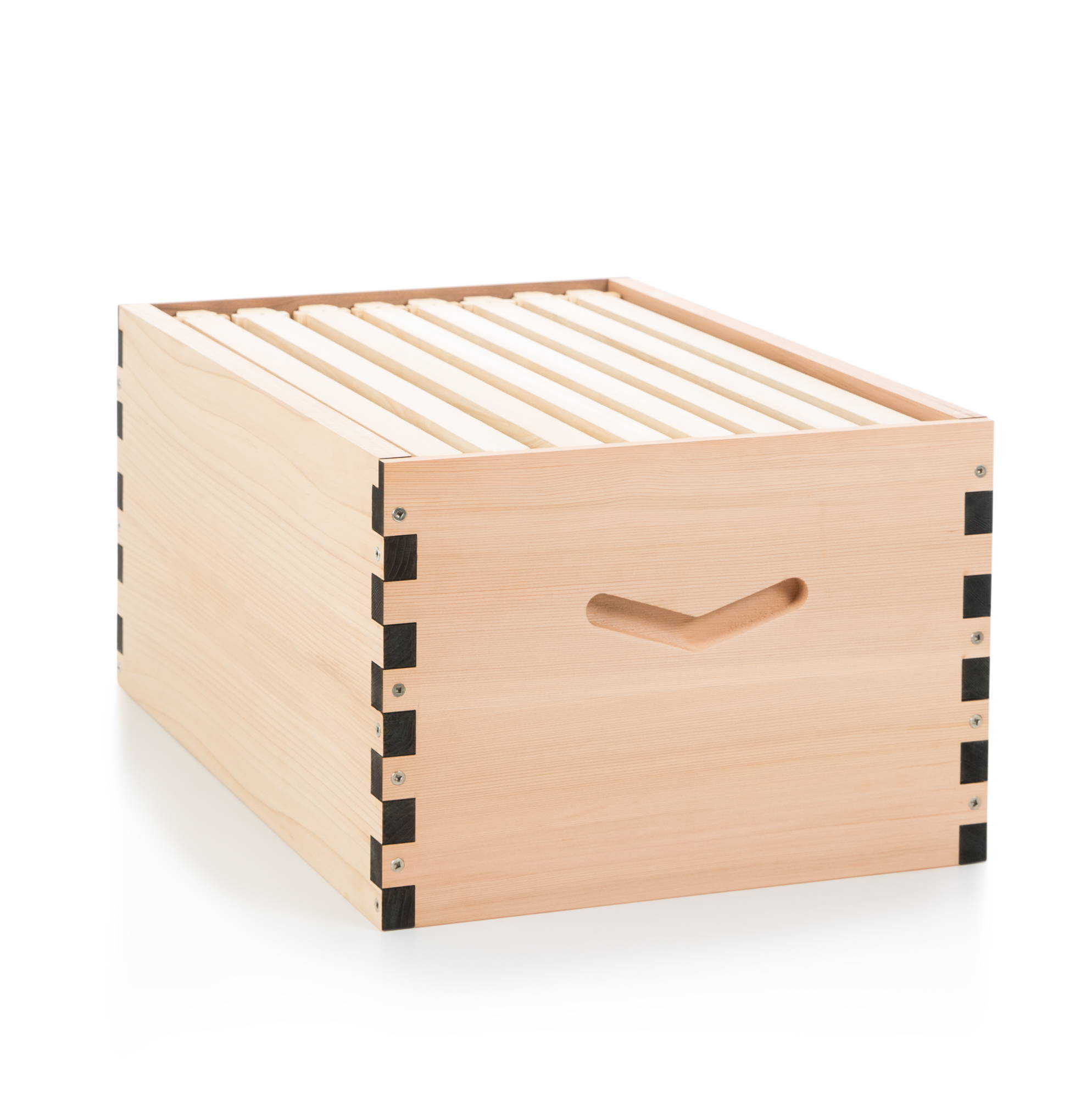 Flow Hive 2 brood box with brood frames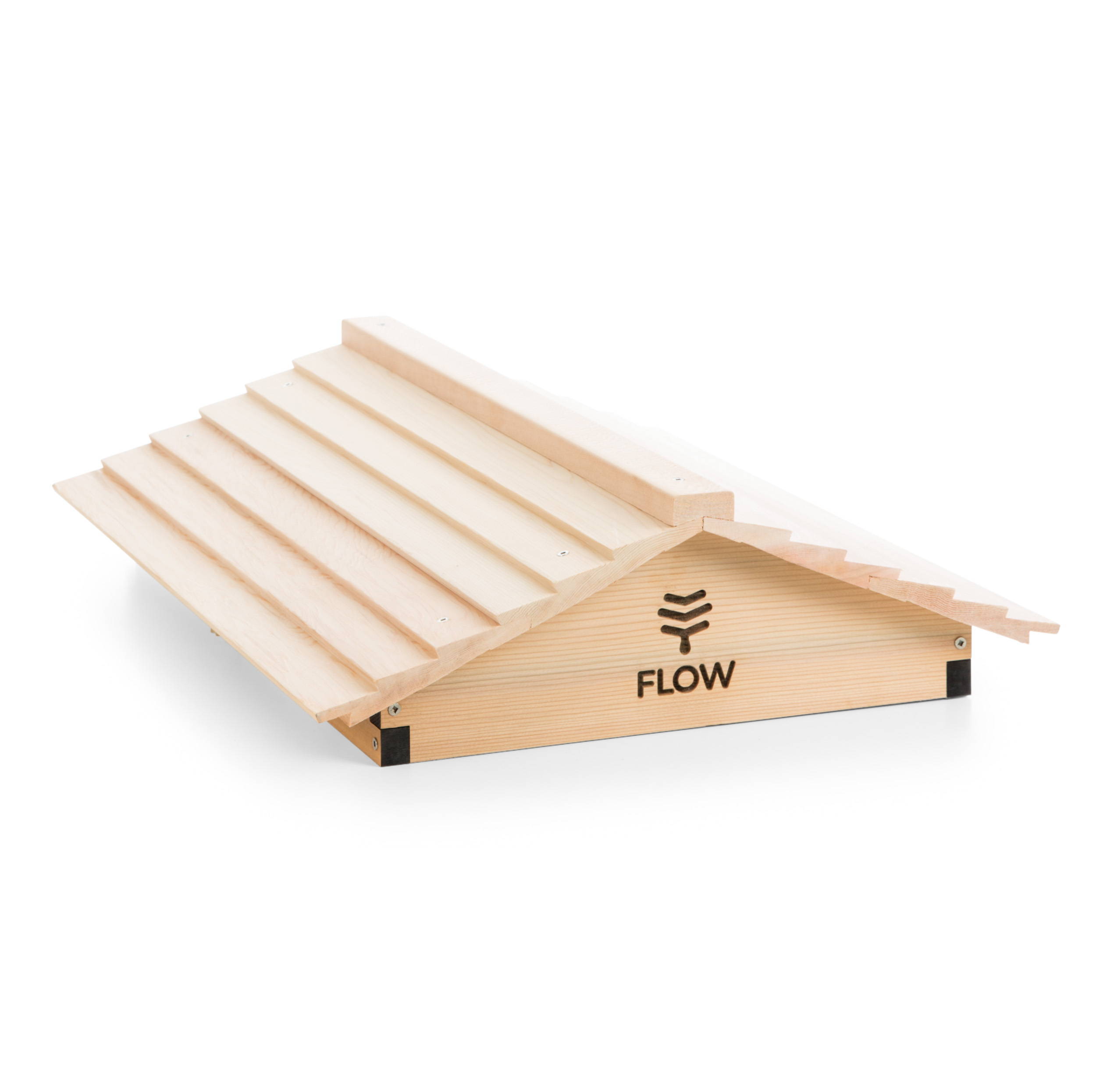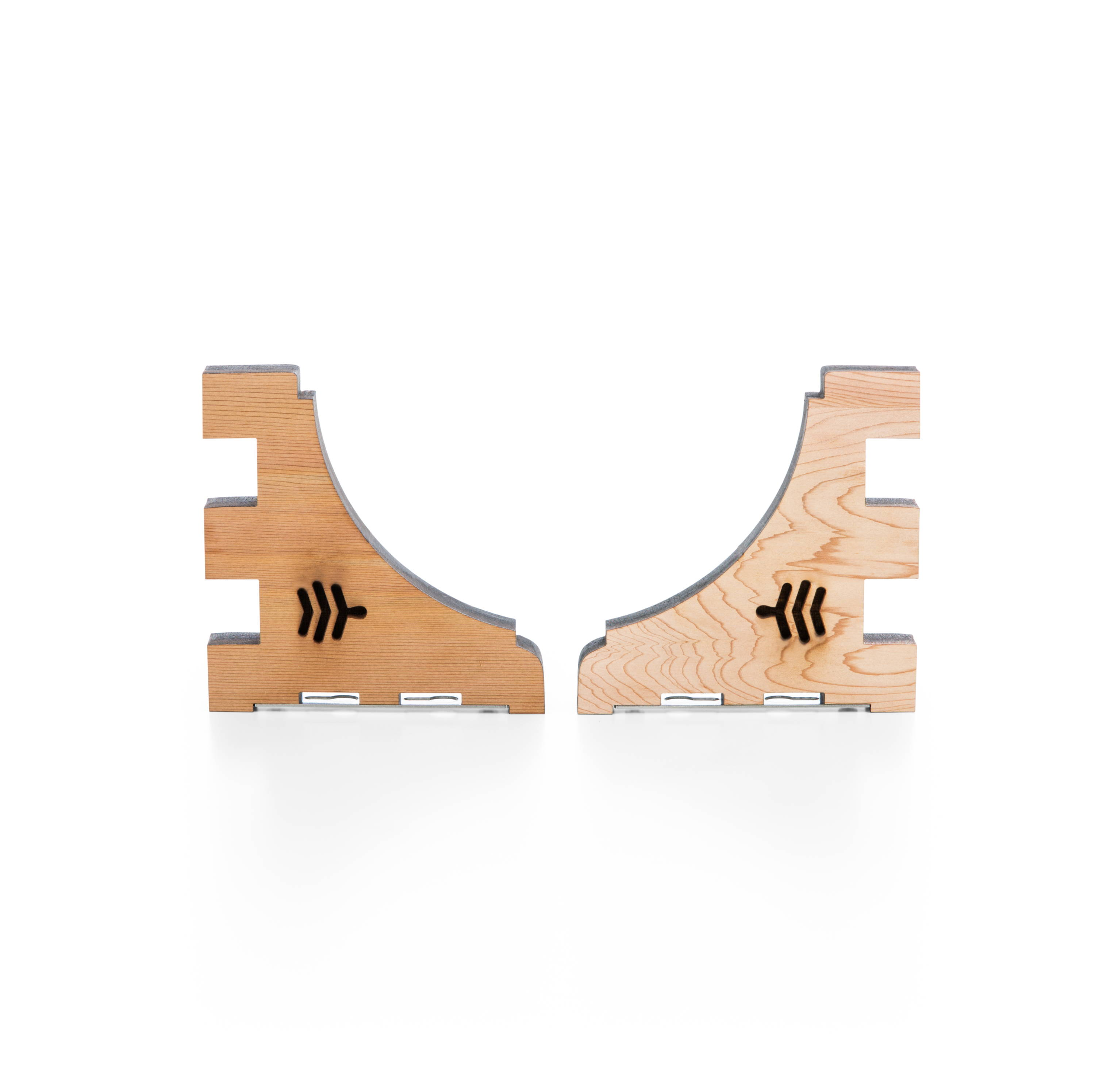 Harvesting shelf brackets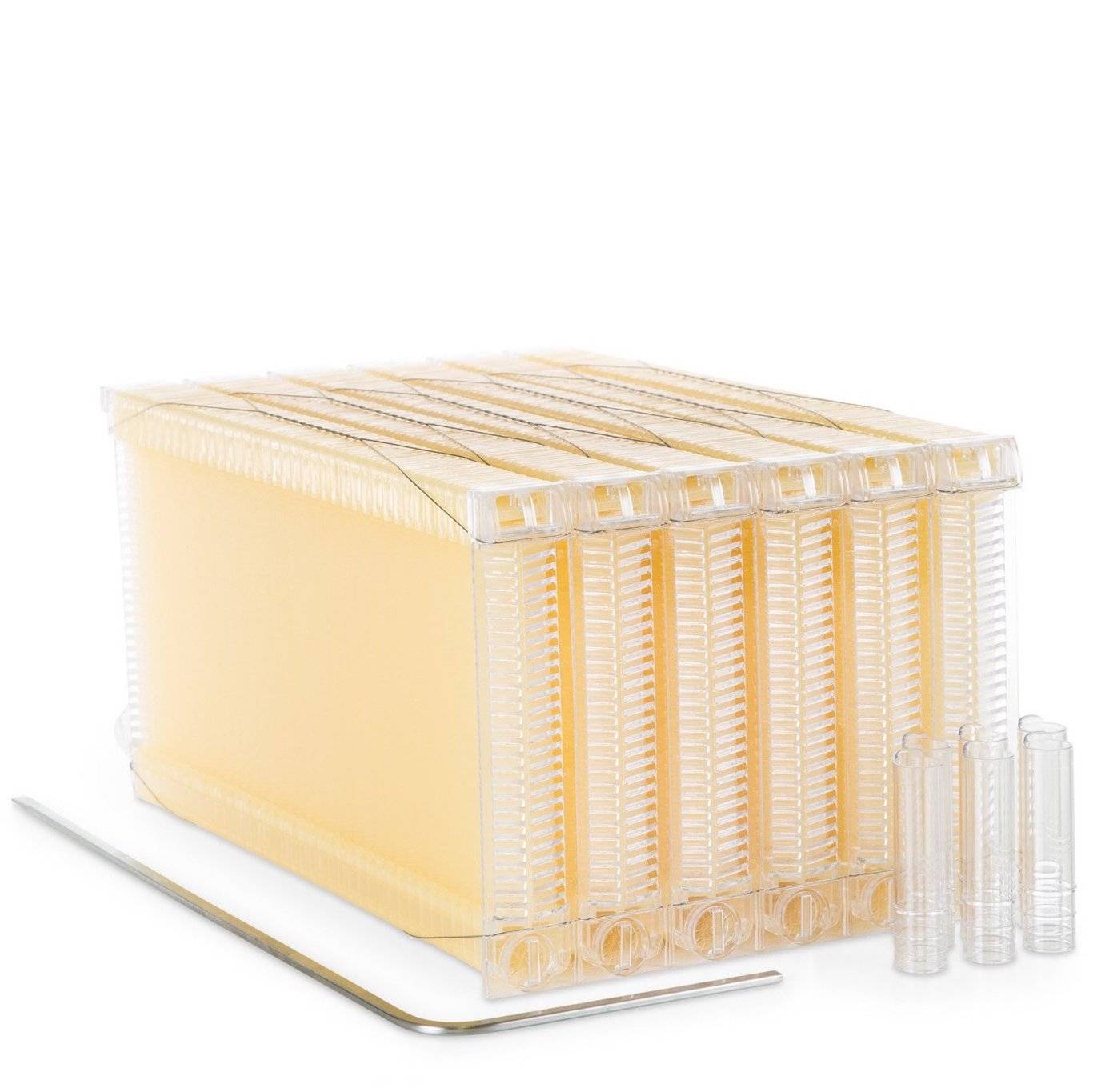 Flow Frames and Flow Tubes -
6 or 7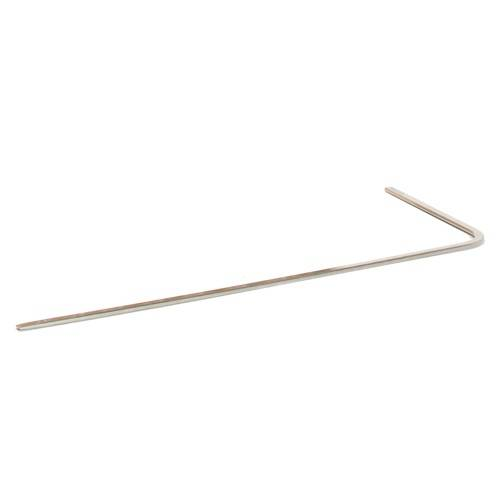 OTHER FLOW HIVE 2 COMPONENTS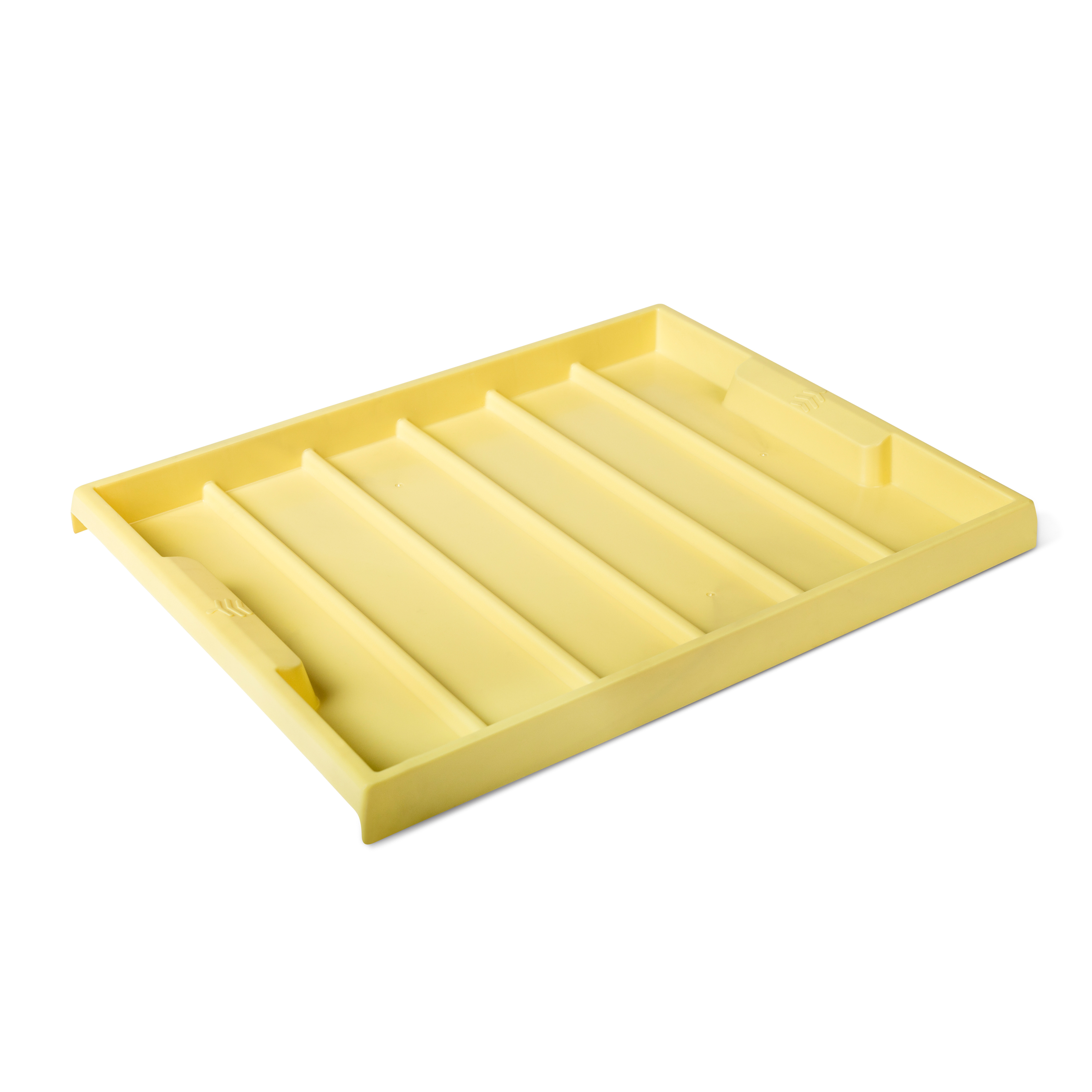 Flow Hive 2 multifunctional tray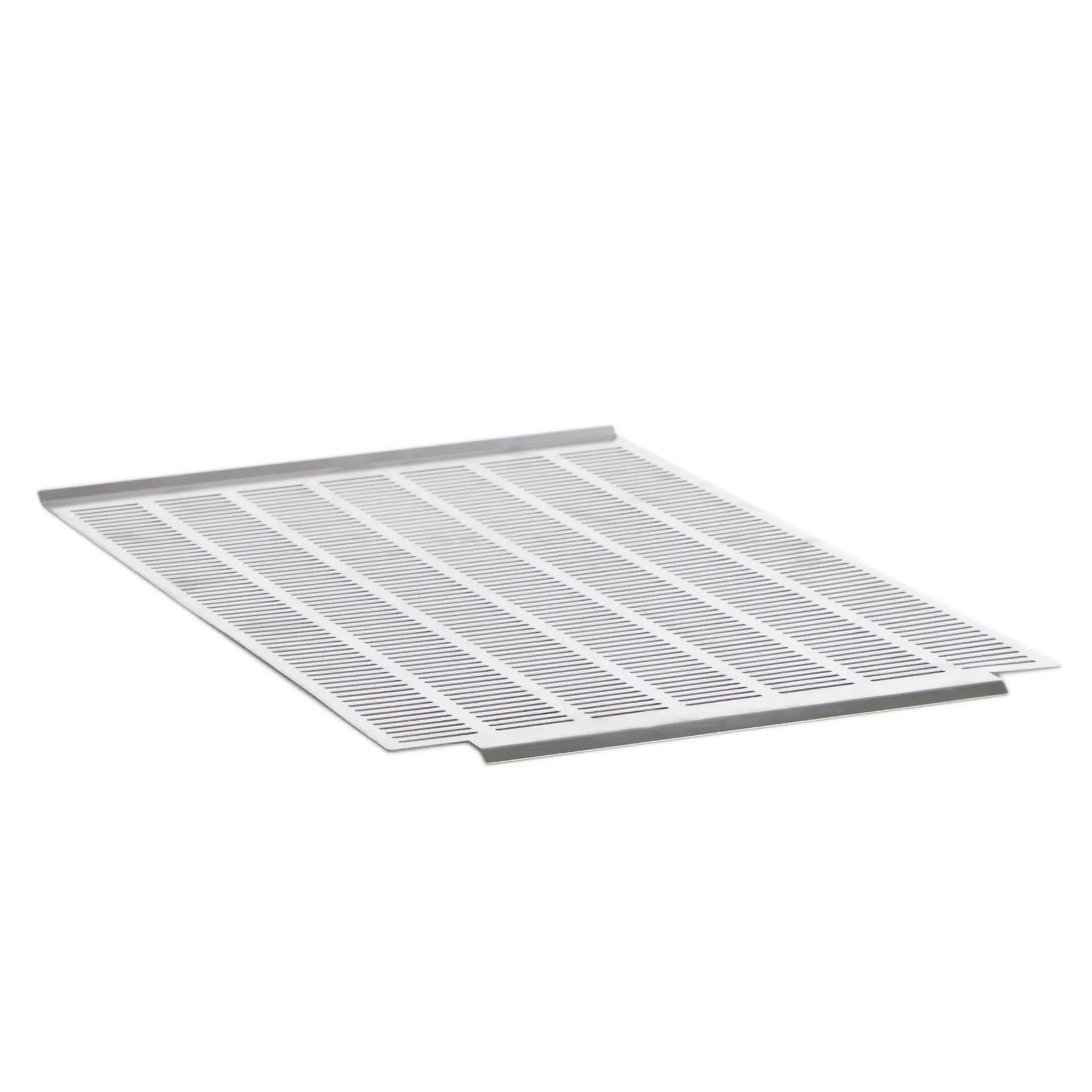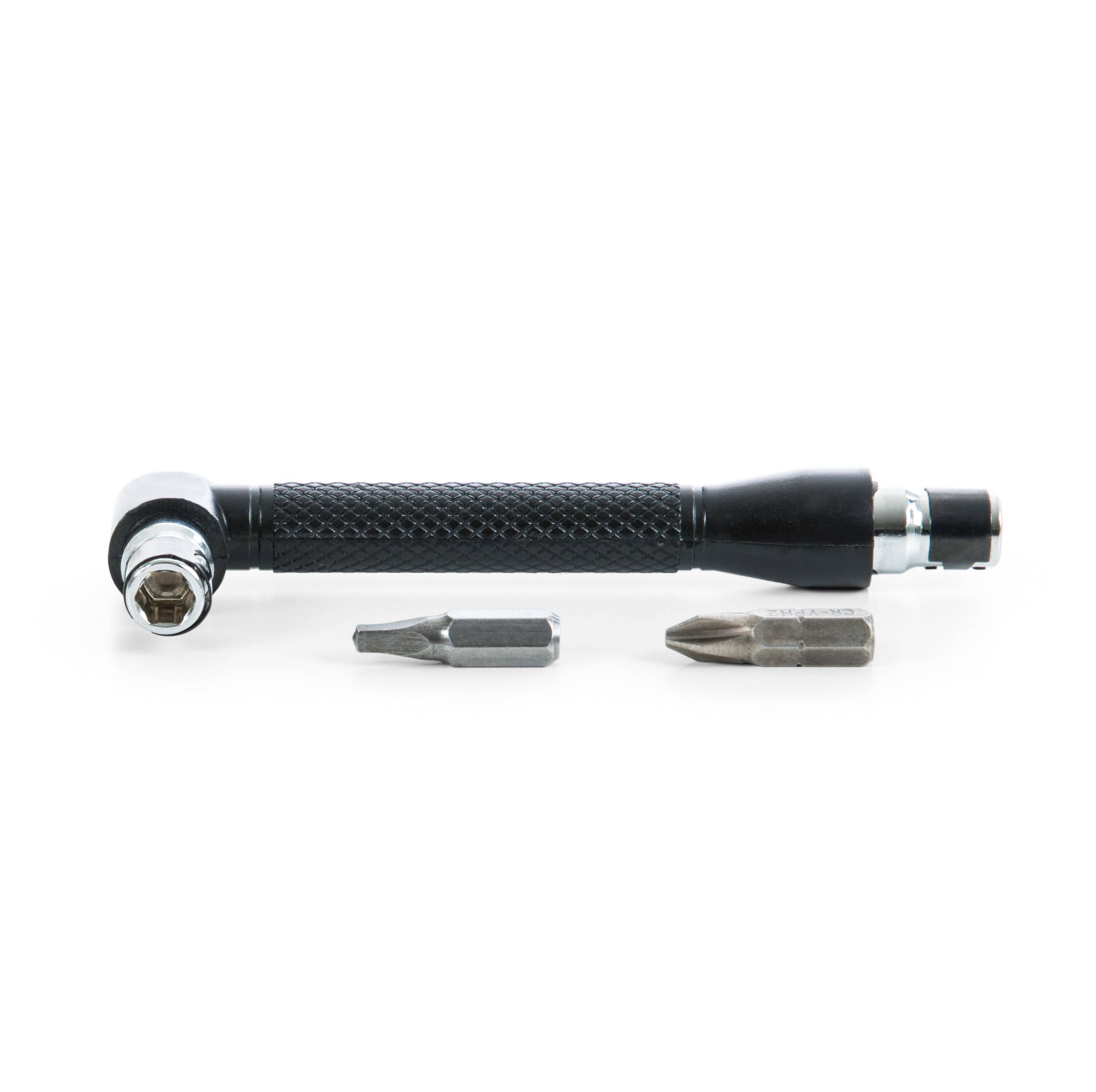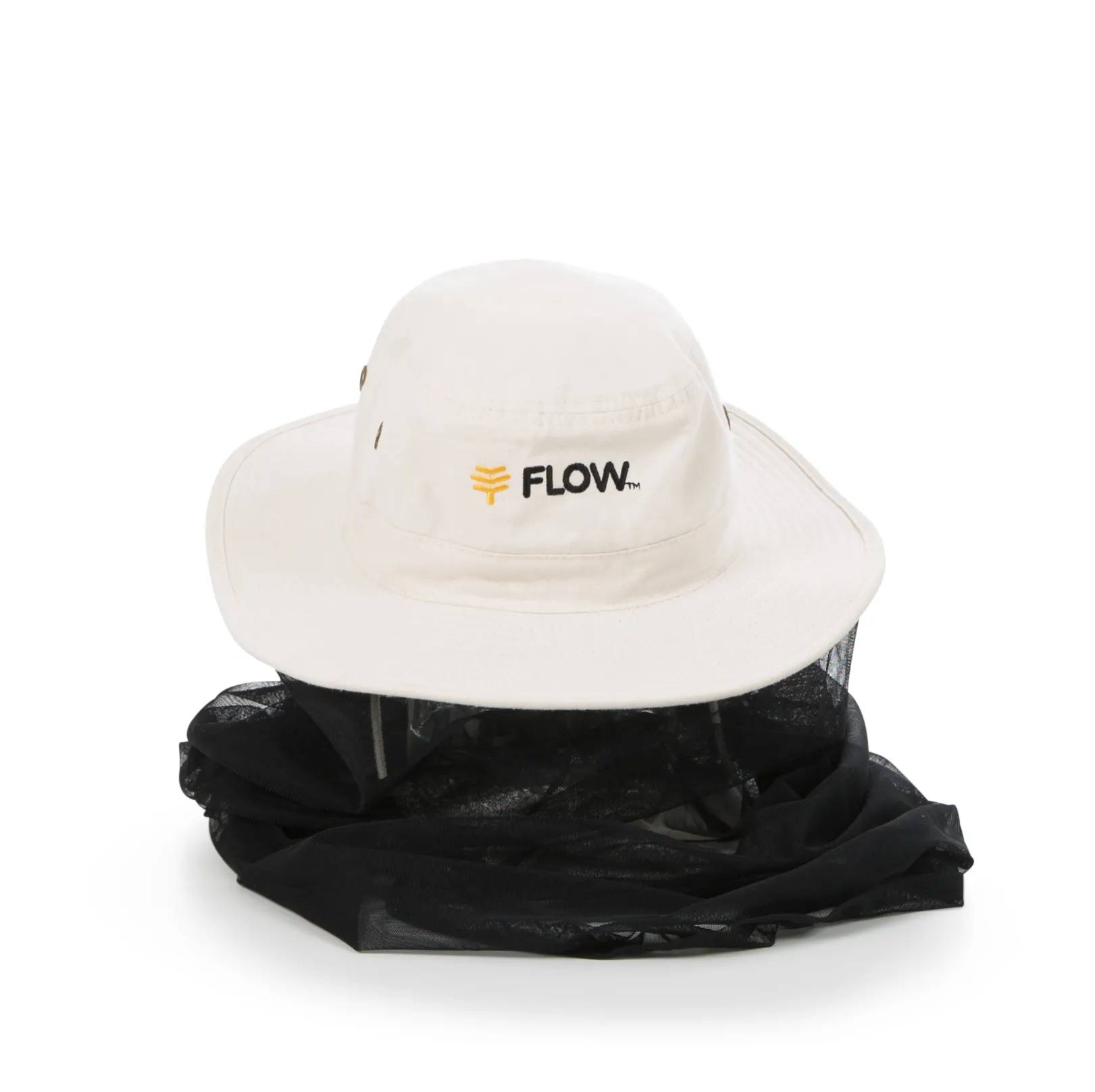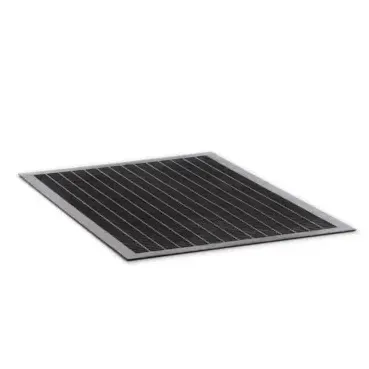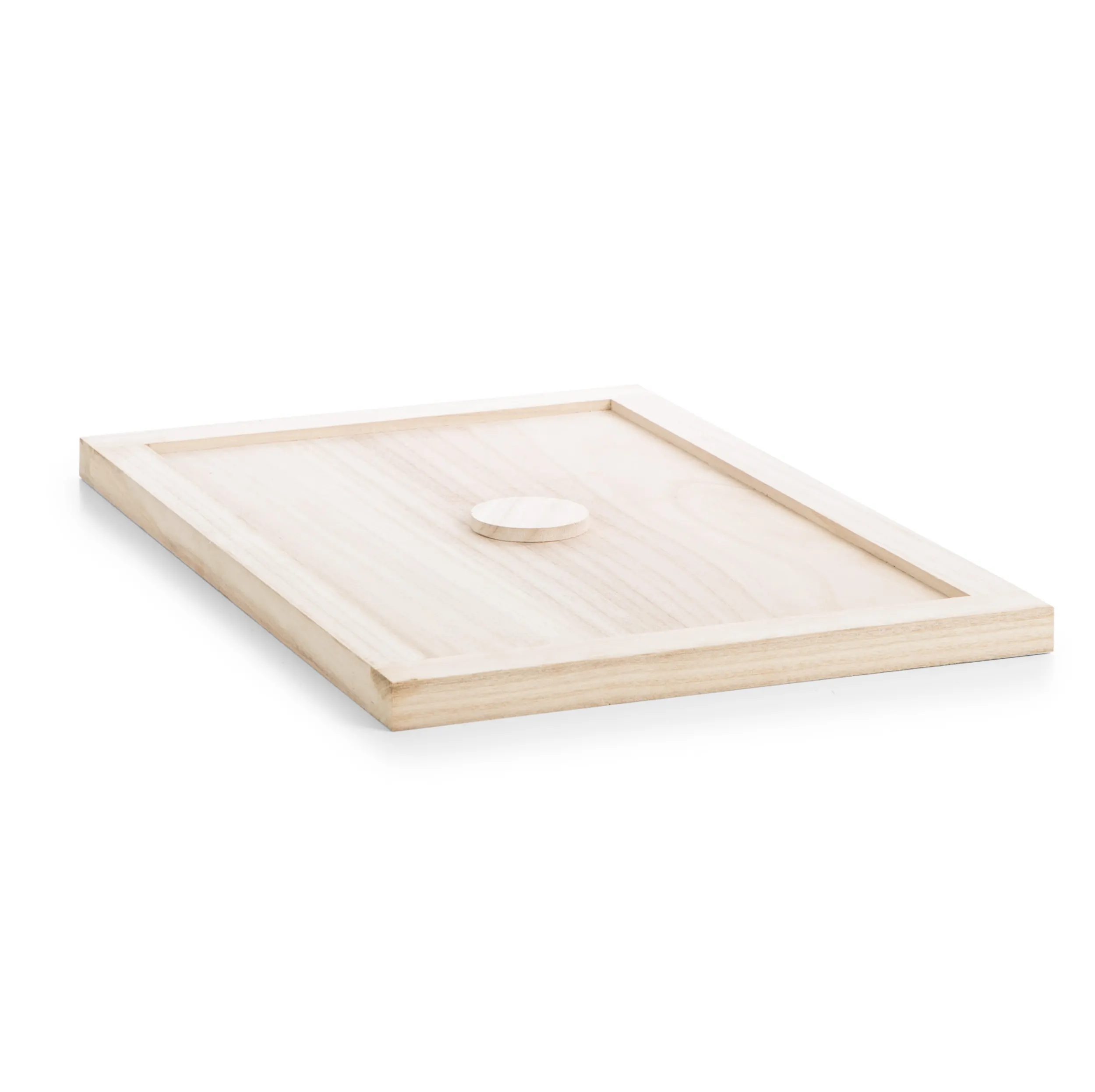 Inner cover with ventilation plug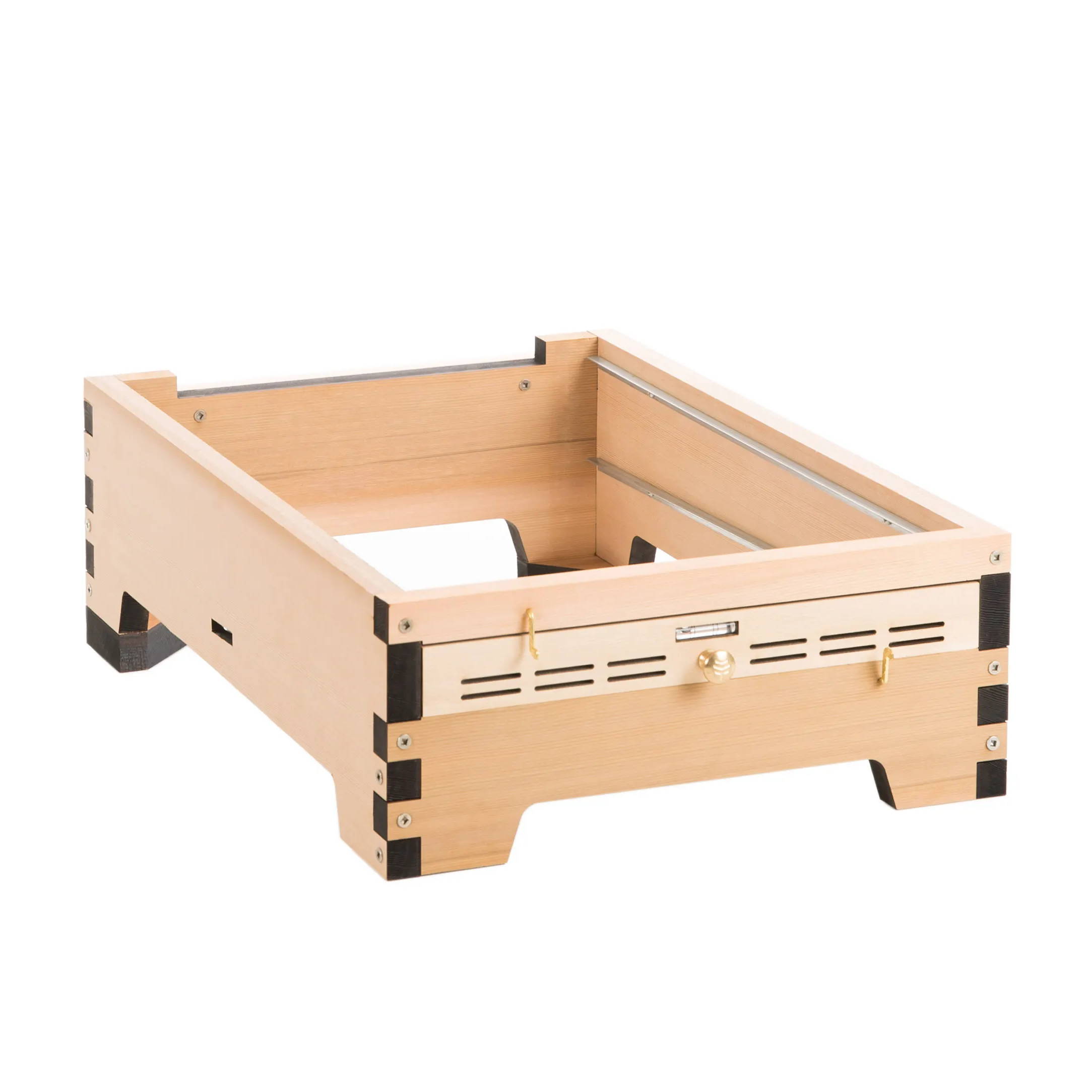 Flow Hive 2 Base w/ levels, ventilation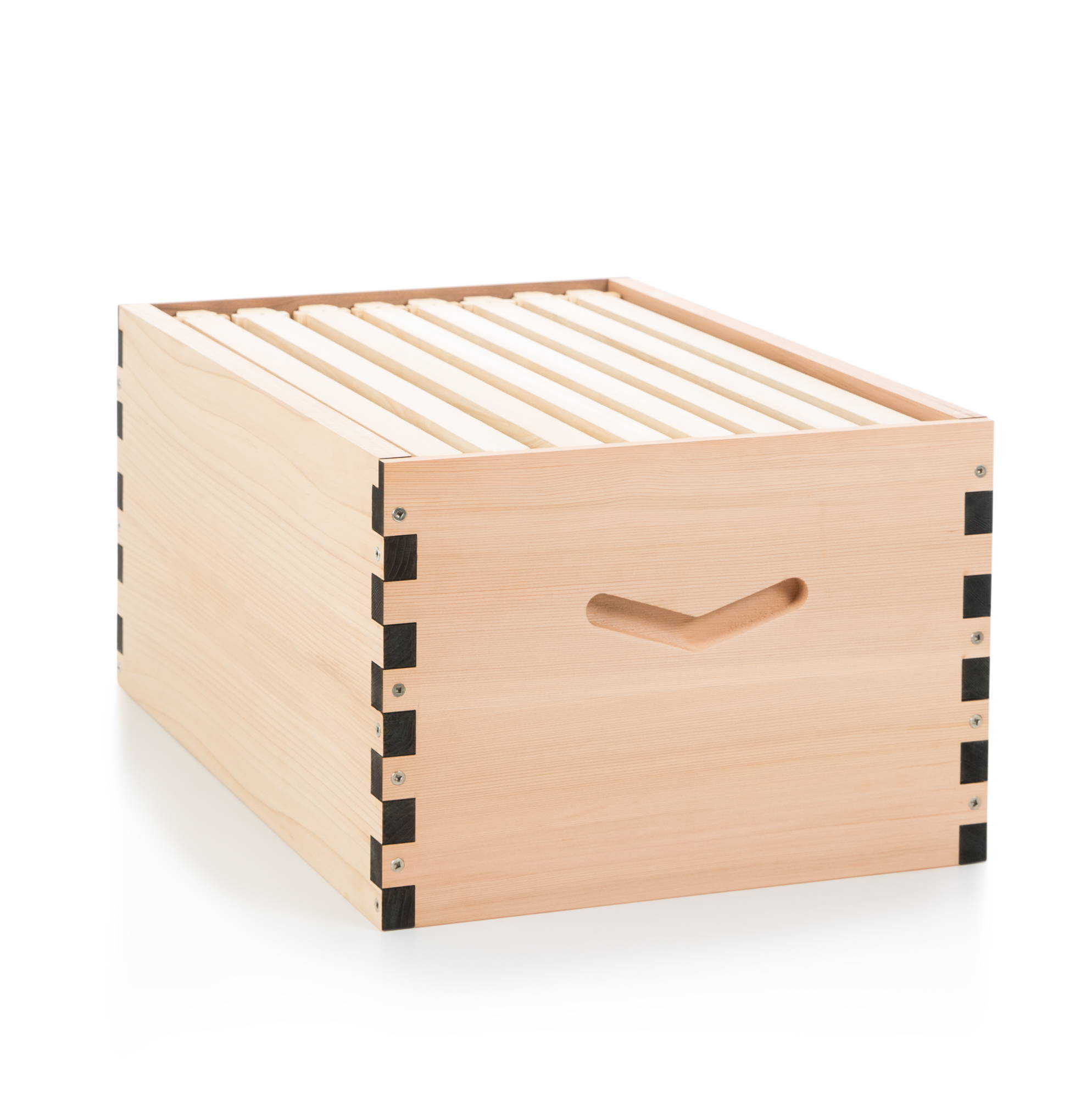 Flow Hive 2 brood box with brood frames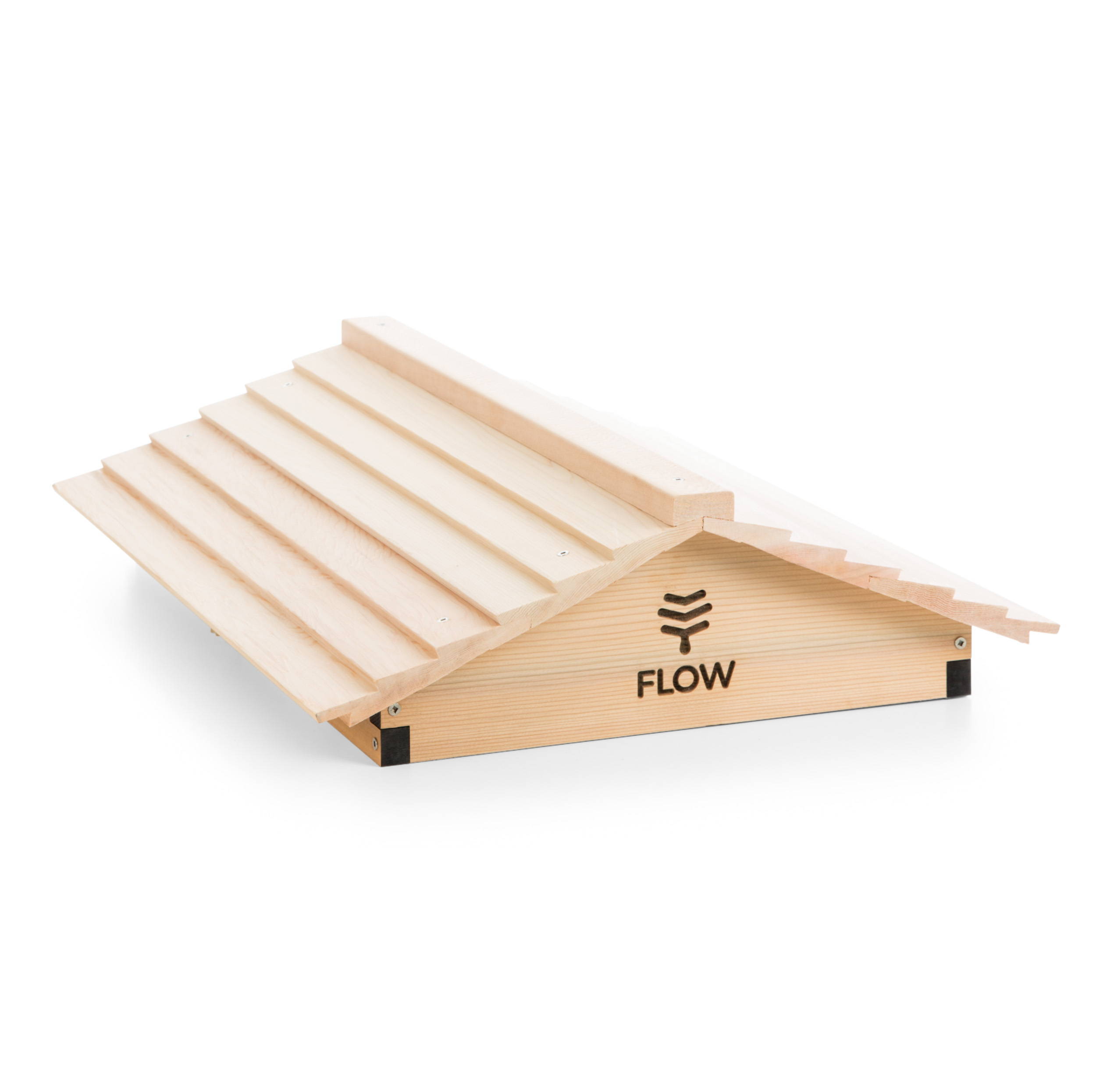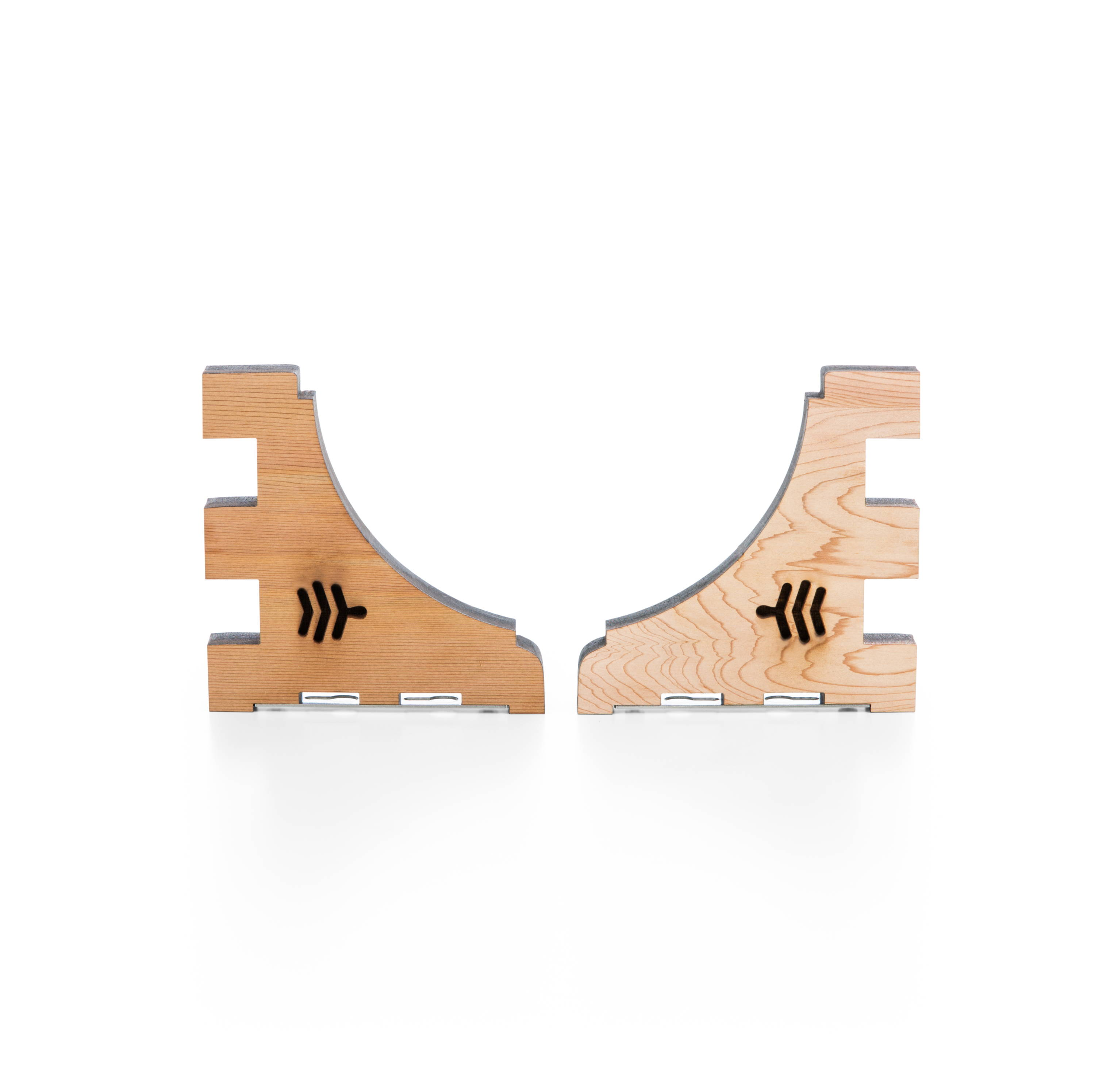 Harvesting shelf brackets
Flow Frames and Flow Tubes
6 or 7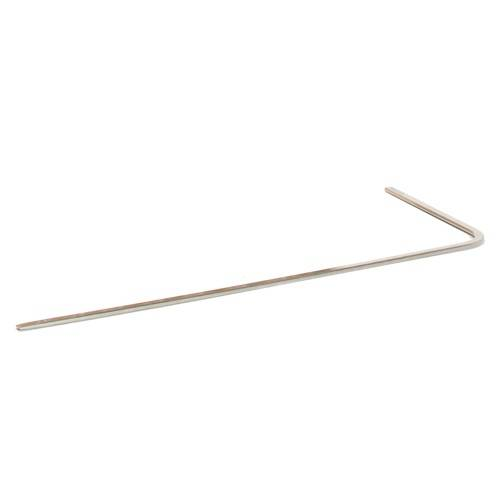 OTHER FLOW HIVE 2 COMPONENTS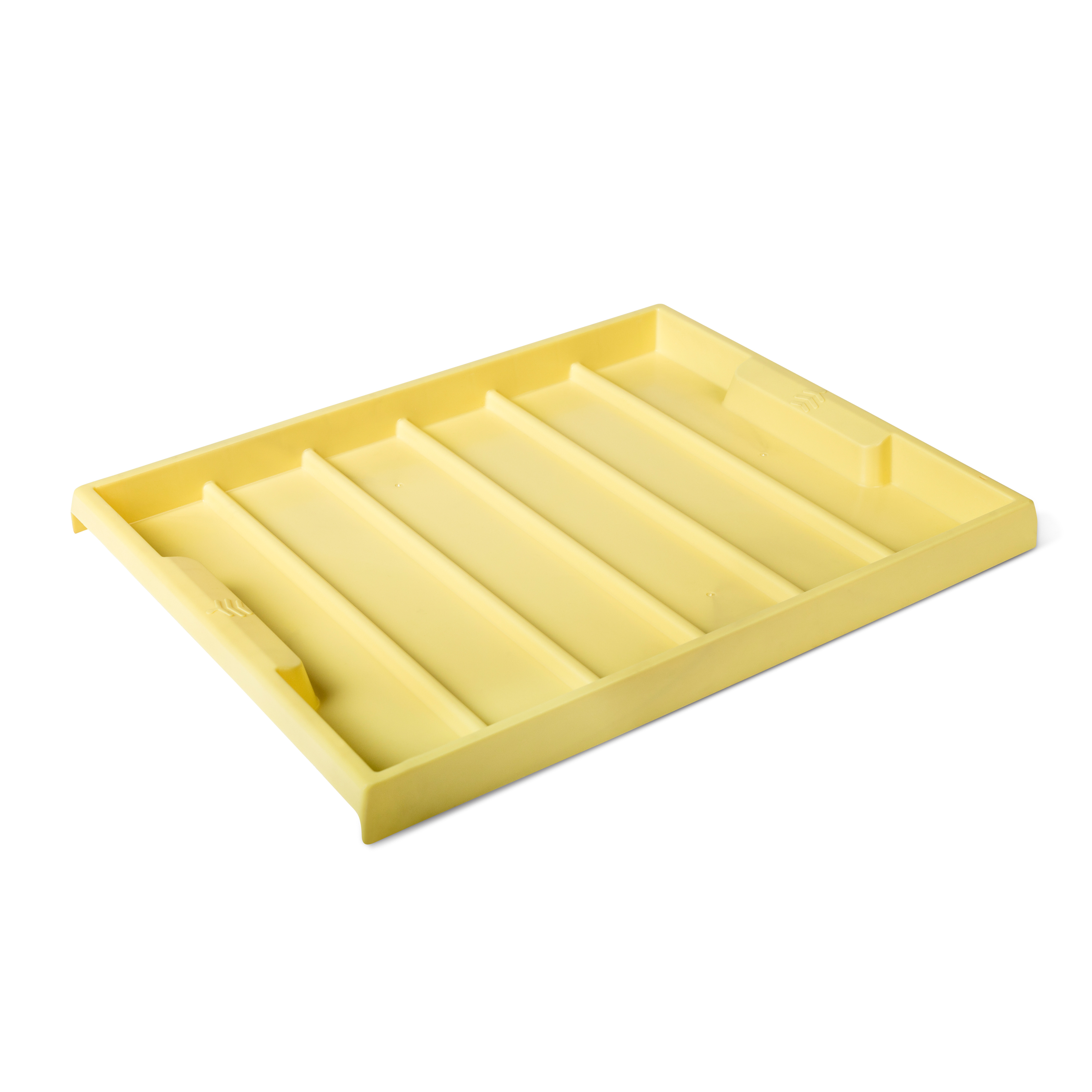 Flow Hive 2 multifunctional tray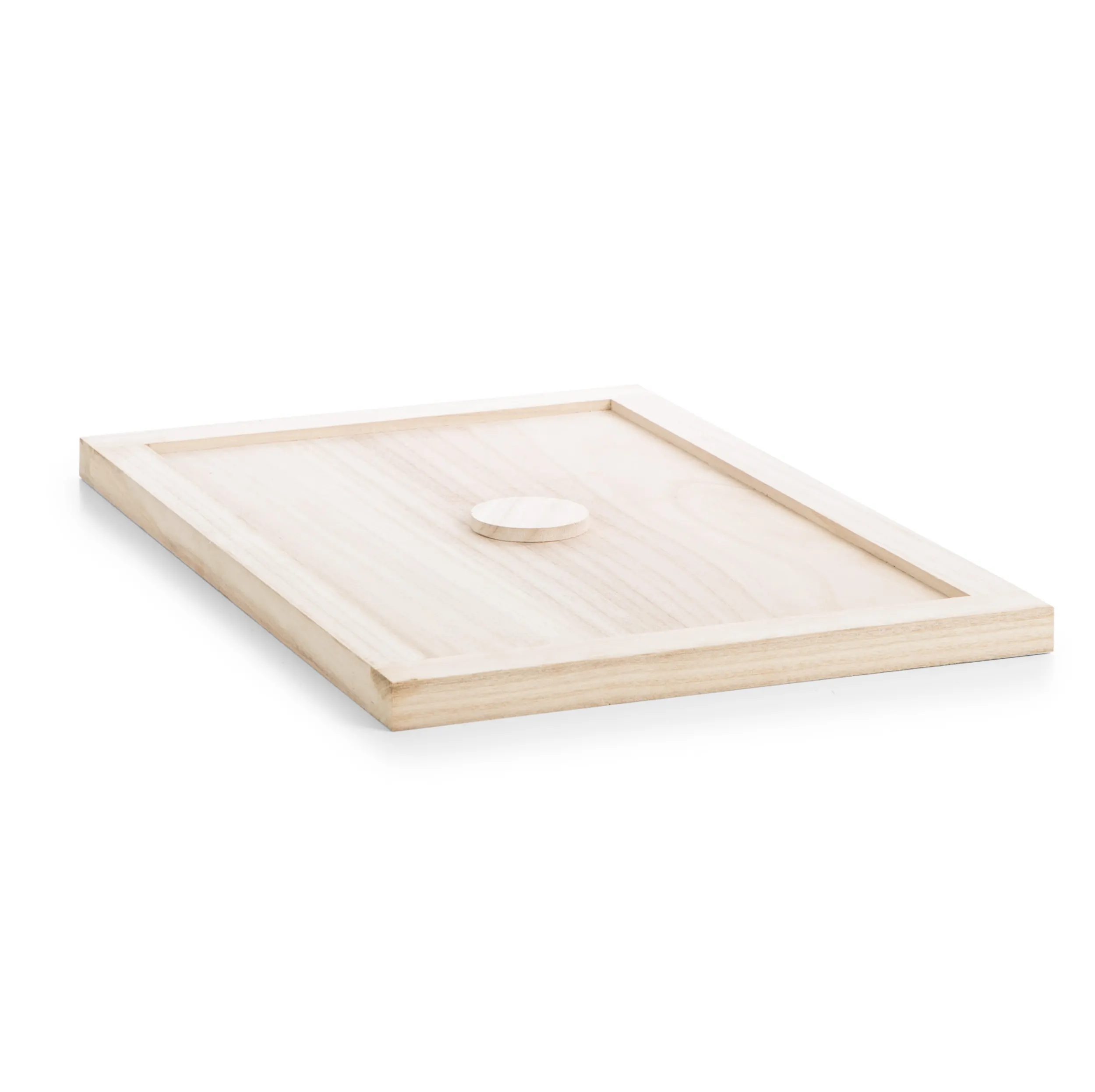 Inner cover with ventilation plug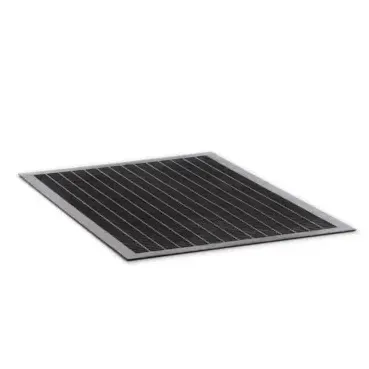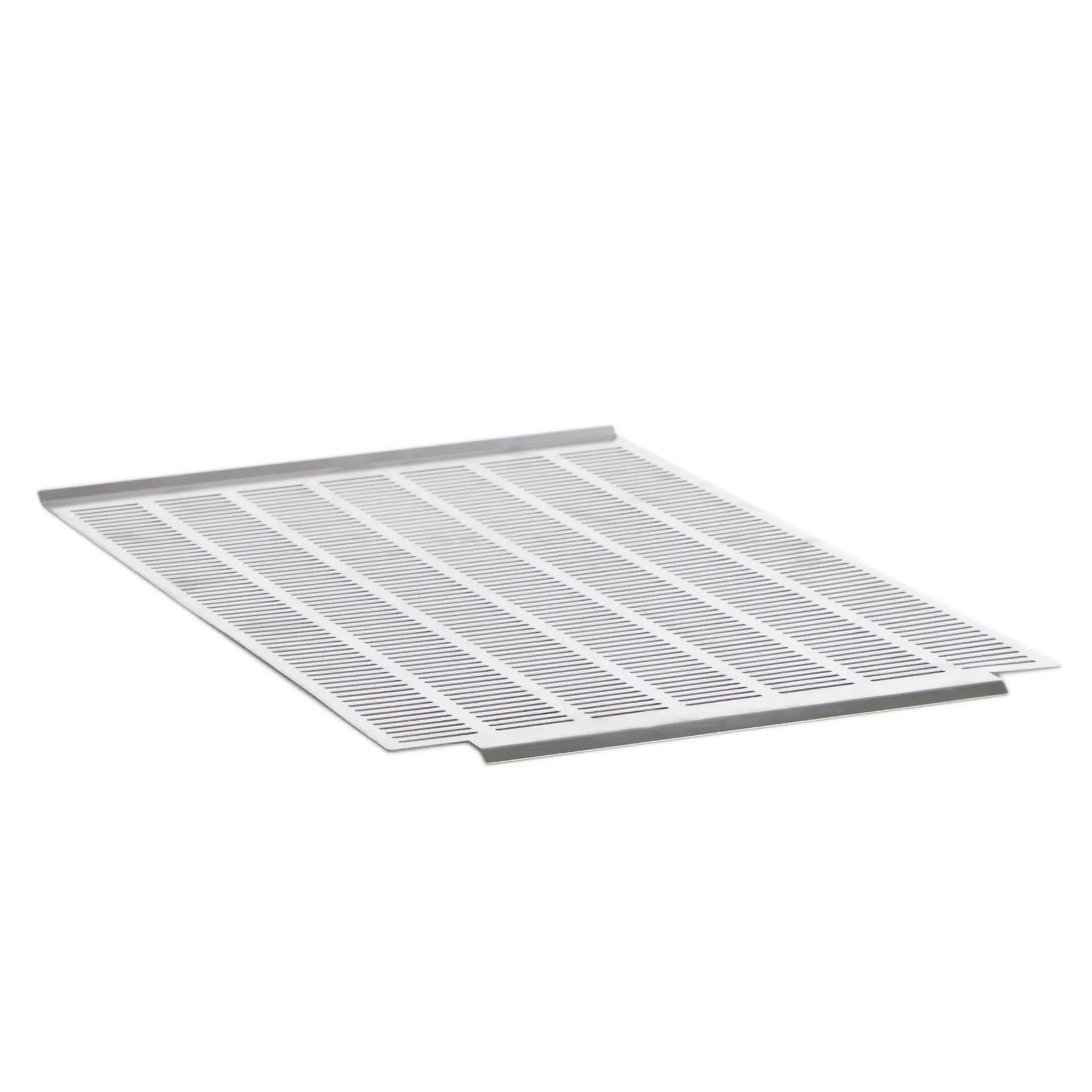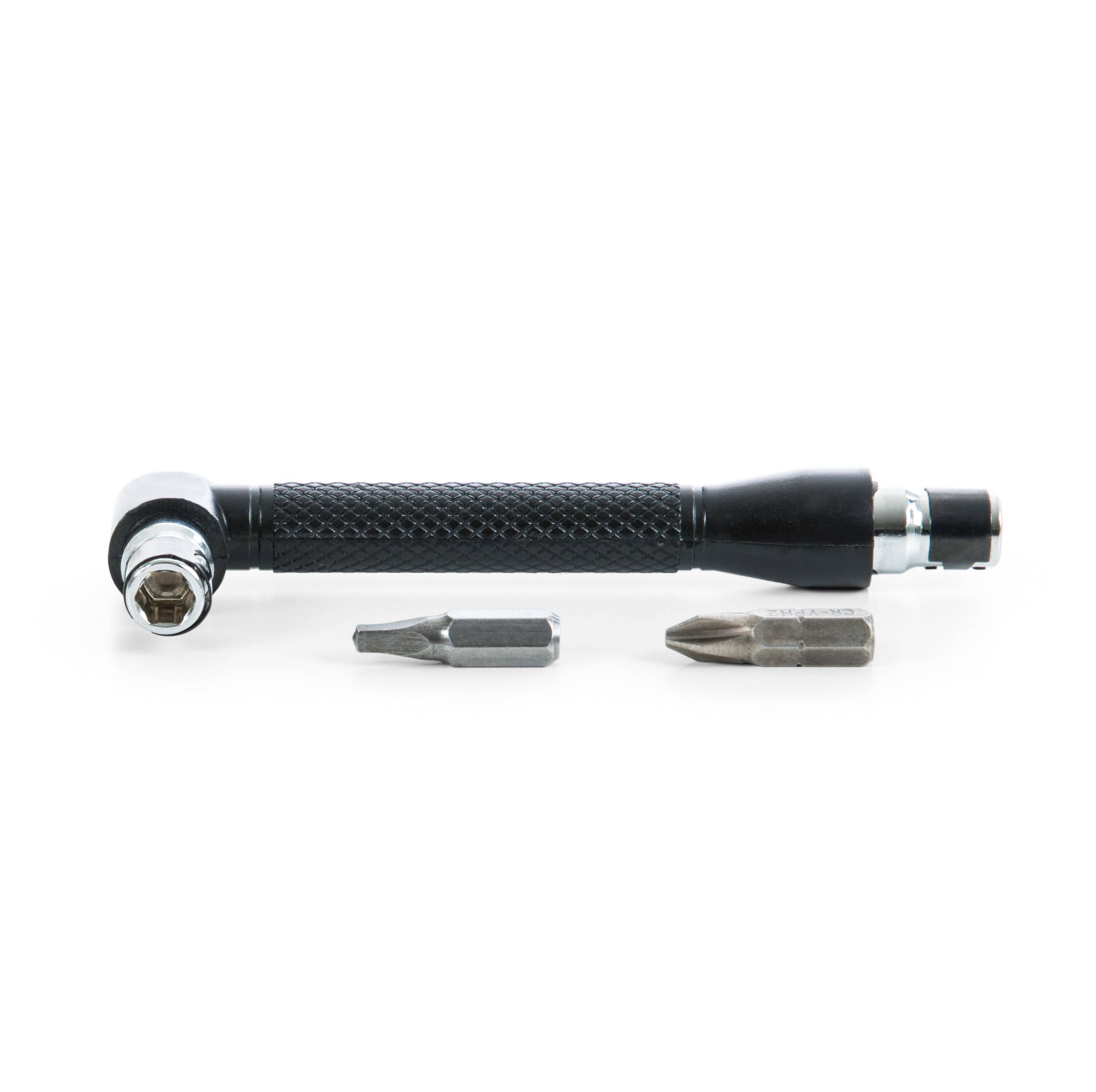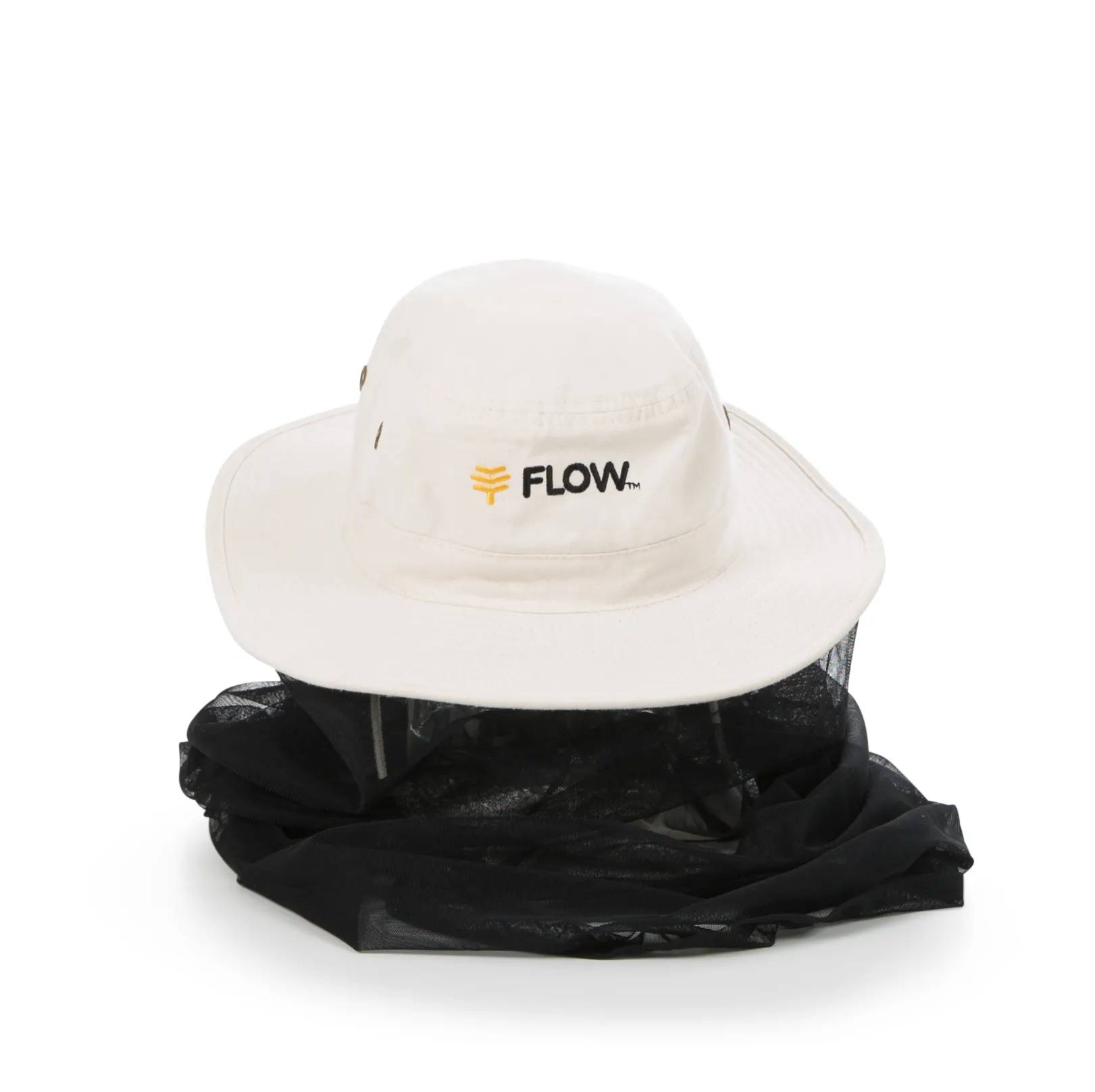 All the features of the Flow Hive 2
I'm new to beekeeping, is this right for me?
Beekeeping is an incredibly fascinating and rewarding hobby, where the discoveries are endless. Plus the honey really is an amazing bonus! If you're just getting started, we're here to help! Email with our friendly support staff, or phone in and kick back for a good old chat with Trace, or live chat to get fast answers to your buzzing questions.
There is a lot of new beekeeping terminology to learn, from queen excluders to drone bees and all the parts of a beehive. Download our simple PDF guide to beekeeping here to get on top of it all.
Did you know that Cedar connects in with our Flow Community every week livestreamed to YouTube or Facebook? You can ask him questions and have them answered from your lounge room!
Join 5,000+ beekeepers at TheBeekeeper.org, an online beekeeping course designed to improve your skills, confidence and beekeeping success.
Should I choose a 6 or a 7 frame hive?

In response to requests for a larger hive, we have created a 7 Frame Flow Hive that is compatible with 10 frame Langstroth equipment.
Beehives in the 10 frame Langstroth sizing are extremely popular in cold climates and with beekeepers who prefer to have an extra two frames for their colony in the brood box.
Having an additional Flow Frame in your super is a bonus for collecting more delicious Flow harvested honey!
Not sure which model is best for you? Check out this video
Are the Flow Frames made from BPA free plastic?
Plastic has been used in beehives as part of foundation for brood frames for many years. Our Flow Hives only feature the highest quality, foodgrade, BPA and BPS Free plastic in the Flow Super where the honey is stored. The bees complete the Flow Frame matrix and coat it with wax before adding their nectar to turn into honey. We supply and recommend foundationless brood frames to keep the brood nest as natural as possible for the bees.
Bees rarely find their way into empty beehive boxes, even though they are designed to be a perfect home for them.
There are a number of ways of starting a colony, from buying a package of bees, to receiving a hive split or catching a swarm.
We also have a range of videos and blogs to help you understand the different ways in which you can source bees for your new hive.
I have a small yard or rooftop, can I still have a hive?
Yes! Flow Hives are perfect for setting-up just about anywhere.
You will need enough space to access the back of the hive for easy harvesting and your bees will require a clear space at the front of the hive for their flight path.
You'll also need to check-in with local governing bodies to find out if there are any regulations that you need to be aware of.
Here are some of our top tips on where to set up your beehive.
Is beekeeping a good family activity?
Yes! Getting set up with a Flow Hive is a great interactive family activity as our revolutionary honey harvesting technology removes the need for additional harvesting equipment, making this enjoyable hobby much more accessible.
Harvesting honey together as a family is an incredible experience and enough to entice all members of your family to learn about bees which are completely fascinating! Don't be surprised if you find yourself with extra hands on deck to help out with brood inspections ;)
Make sure you have some extra suits on hand – we have protective wear in all sizes to accommodate all members of the family.
Still have questions? We'd love to hear from you.
Does the Flow Hive work in extreme temperatures?
Yes! The Flow Hive is successfully in use in all climates wherever beekeeping is possible, from the hot Queensland summers to the cold Tasmanian winters.
Is there any safety information I need to be aware of?
Beekeeping is a fascinating hobby which when approached with knowledge, skill and dedication can be incredibly rewarding.
It is important to understand some basic safety guidelines to ensure that your beekeeping experience is a safe and positive one.
Beekeeping suits and other personal protective equipment can offer excellent prevention against bee stings but are not 100 percent effective. It's important new beekeepers exercise caution when tending to their hives and are comfortable with the fact that sooner or later, all beekeepers get stung.
Check out this Flow sponsored safety pamphlet covering common beekeeping safety risks and first aid responses.